Unable to access the cloud gaming library on your Xbox? Firstly, make sure you are trying to access it from a supported region. Microsoft started rolling out the much-awaited cloud gaming service in November 2021. However, it was only made available to a subset of Xbox users at first. The service slowly went live for all Xbox users (supported countries only) in the following weeks of December 2021. Keep reading to know more about Xbox Cloud Gaming and how you can fix issues related to it in 2022.
Xbox cloud gaming not working in 2022: Fixes & Workarounds
Microsoft crafted the idea of such a service for every Xbox user. Cloud Gaming lets players try a game on the cloud before downloading it. This saves players tons of data – you can easily not download a game you don't like. However, such a service doesn't make sense if players have to buy games individually. What's the point if people are paying for a game and then trying it out on the cloud? If you buy a game, you will have to keep it anyway – downloaded or not. Accordingly, cloud gaming is only available to Xbox users who have an Xbox Game Pass Ultimate subscription. Cannot access Xbox Cloud Gaming titles? Here's what you can do to fix such issues –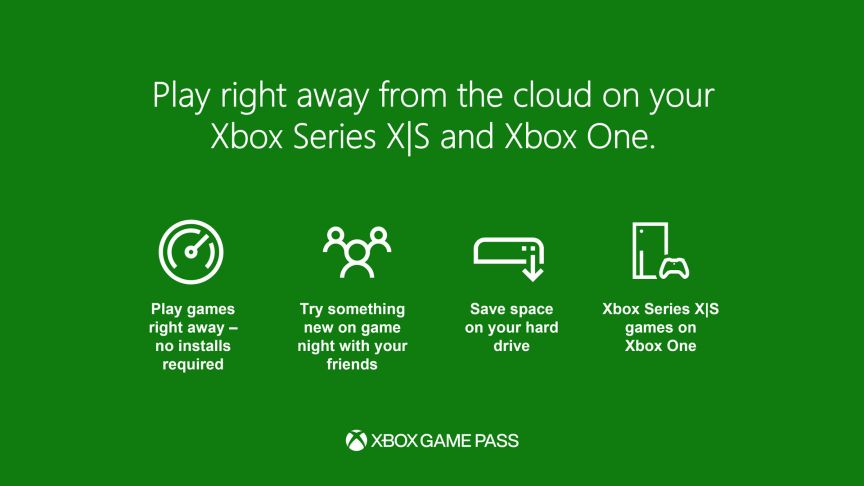 1) If you don't see an option for Xbox Cloud Gaming, reboot your console
If you have just bought a Game Pass or the Cloud Gaming service has just arrived on your console, you will need to reboot your console to be able to access it. You will see the cloud symbol
2) Check supported countries
Xbox Cloud Gaming is available in the following countries: Australia, Austria, Belgium, Brazil, Canada, Czechia, Denmark, Finland, France, Germany, Hungary, Ireland, Italy, Japan, Korea, Mexico, Netherlands, Norway, Poland, Portugal, Slovakia, Spain, Sweden, Switzerland, United Kingdom, and the United States. You won't be able to access the cloud gaming service if you live in an unsupported region.
3) Make sure you have the Game Pass Ultimate Subscription
There are three kinds of Game Pass subscriptions: Ultimate, PC, and Console. You can access Xbox Cloud Gaming only with the Xbox Game Pass Ultimate Subscription. You cannot access cloud gaming through Console or PC Game Pass.
4) Troubleshoot network issues to reduce input lag and other issues
Network problems are the most common reasons behind any cloud gaming issue. Make sure your internet connection is stable. You may want to use a wired connection instead of wireless to ensure network stability. If using Wi-Fi, connect to a 5 GHz network instead of a 2.4 GHz network. If you are stuck with a network stability issue, contact your ISP to further troubleshoot your network. You can also read this article to know more about how to troubleshoot input lags.
5) If you are trying to access Xbox Cloud Gaming on your Android device, try this
Clearing the app cache may help. Go to Settings > Apps, locate the Xbox Game Pass app. Now, navigate to Storage > Clear cache. Now, launch the Xbox Game Pass app again.