Xiaomi is a Chinese tech brand that has pretty much stepped into manufacturing most of the products that we have been using regularly- smartphones, earphones, power banks, smartwatches, and even backpacks and sneakers. Talking about the mobiles in specific, Xiaomi devices are based on Android OS but run by a custom UI called MIUI. The latest version of MIUI is the MIUI 12.
One of the most known and used features by Xiaomi users is the System Apps Updater. Most Android users head up to Play Store to manually check if updates are available for the installed apps. But the System App Updater not only notifies users about an available update but also updates installed apps automatically if connected to Wi-Fi.
System App Updater update error-
A Redditor shared a video where they try updating system apps via the System Apps Updater. But the updater just wouldn't start updating the apps. The post immediately gained a lot of upvotes and currently, around 80 users have commented and it looks like way too many Xiaomi users are facing this glitch.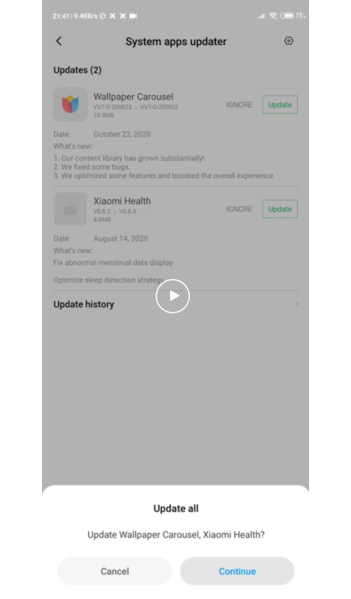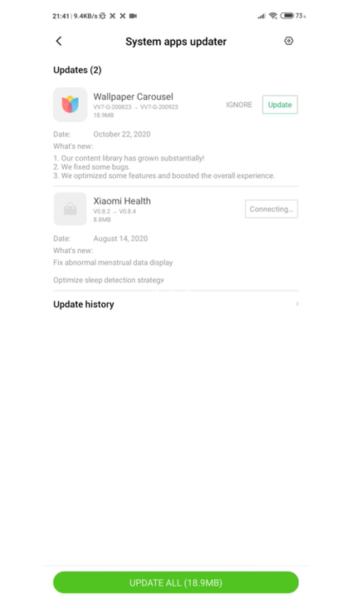 You can watch the full video here. The issue is still not fixed and there is no official word from Xiaomi's end.
Reported devices-
Not just in one or two devices, but this problem has been reported by different Xiaomi smartphone users. The issue has been noticed in Redmi Note 8, Note 9 Pro, POCO X3, Mi 9, POCO F2 Pro, and the list goes on.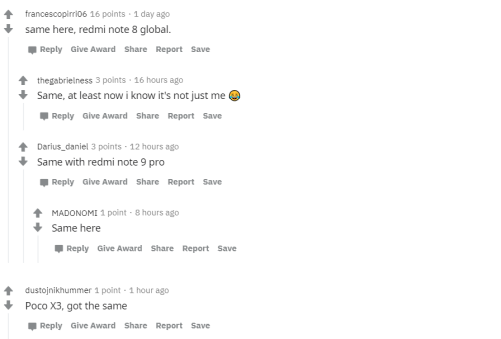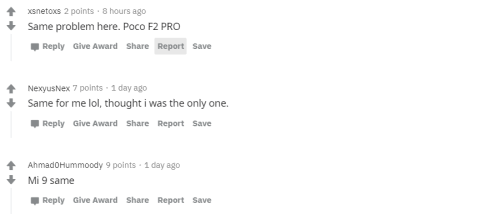 The most important thing to note is that this glitch could possibly be a consequence of Xiaomi developers working on releasing MIUI 12 update. But there are some devices, like the POCO X3 which are already running on MIUI 12, facing this error. We hope Xiaomi officials come up with a solution at the earliest.
We post related content and exciting updates every day, so stay tuned! Also, share this article with all those who might find this news helpful!