Unable to chat or send a message to a friend or fellow gamer in Age of Empires 4 (IV)? Have you been encountering error code C01T18R-2X-01 436861740068? This is likely caused by wrong Xbox settings or a bad internet connection. However, it can be debugged easily. Read this article to know how to fix the issues mentioned above in the game.
Age of Empires 4 (IV) chat issues & Error C01T18R-2X-01 436861740068
If you are facing issues with in-game chat or encountering error code C01T18R-2X-01 436861740068, here's how you can fix them. Try the following troubleshooting techniques as suggested by the officials.
Also Read: Age of Empires 4 (IV) Unable to Retrieve patch error: How to fix it?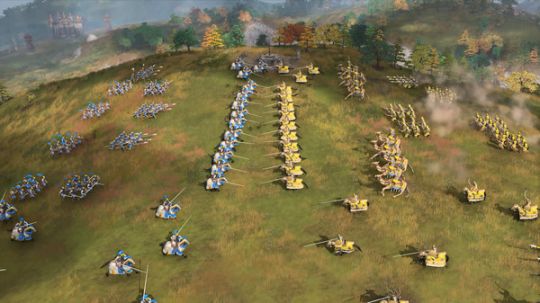 Check Your Xbox Live Permissions
If you are a Microsoft Store user, it is possible that the Xbox Live settings have blocked certain features of your game, like in-game messaging. To fix this, log in to Xbox Live and go to your Xbox Live profile. Then click Privacy Settings and verify the following:
You should be able to see and upload community creations – You will have to set this to Everyone. If it is set to "Friends", then you will only be able to chat with users on your Xbox Live friends list. So, if you want to talk to your game friends outside of your Xbox friends list, do change the setting accordingly.
You can join multiplayer games – Set this to Allow. If you don't, you won't be able to join Multiplayer games in Age of Empires 4 (IV).
Check your Internet Connection
This is a primary troubleshooting step. Reports suggest that most errors pop because of unstable internet. So, check your internet connection properly. You can also try a wired internet connection instead of wireless for better speeds and stability. Also, restart your router and check whether the issue persists.
Disable your anti-virus and firewall
Age of Empires 4 (IV) players have reported facing trouble with an anti-virus program or firewall enabled in the background. We suggest you disable any anti-virus programs or machine firewall before launching the game.
Sign In to Xbox Live Before Launching Age of Empires 4 (IV)
If you are a Microsoft Store user, you may get this error if you are unable to connect to Xbox Live Services. The developers suggest restarting your machine and re-logging into the Xbox Console Companion app. Now, wait for a couple of minutes, and then re-launch the game.
For more such articles on Age of Empires 4 (IV) and other video games, stay tuned to Androidgram!