Aliens: Fireteam Elite lets you control a marine and fight against 20 different types of enemies. You can choose a class of marine you want to play with. Different classes will have different abilities. The game is of the FPS kind and gives an eerie feeling to the players with its realistic but other-worldly backdrops and spooky in-game sounds. The enemies are hard to defeat as they can attack you in several unexpected, scary ways. A game like Aliens: Fireteam Elite will feel great from a first-person perspective. However, the initial version of the game that was released on August 24 only has support for third-person gameplay. As a result, many players are demanding a first-person mode for the game. But is it possible to include an FPP mode now? Read the article to know more.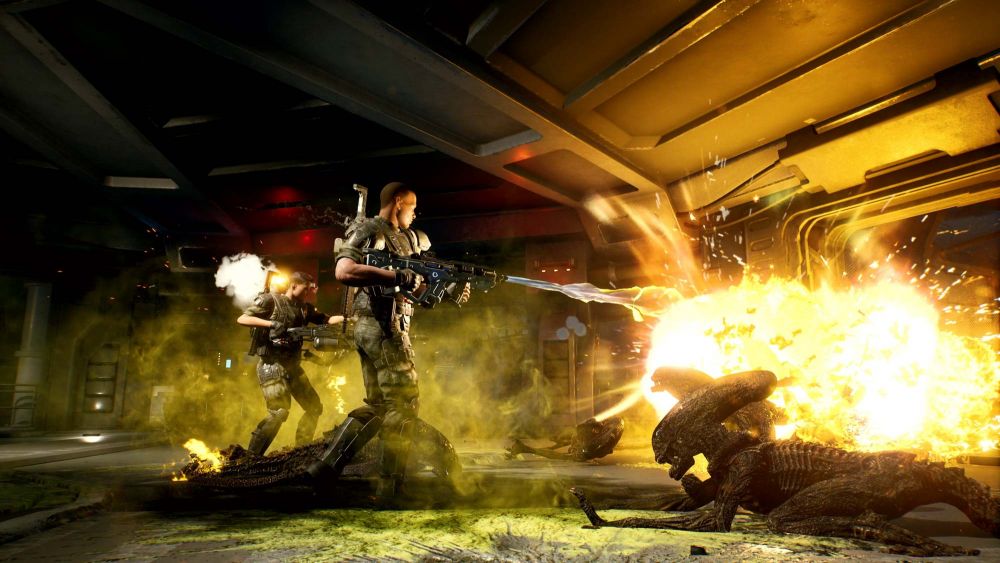 Aliens: Fireteam Elite: Is an FPP mode worth it?
Aliens: Fireteam Elite's developers have already faced criticism for not including voice chat in the game. The game doesn't have chat functionality too. The absence of FPP mode is disheartening to many players. The game holds a major element of the horror genre, and horror games are best experienced in FPP mode. Players also feel that a first-person mode can be satisfyingly claustrophobic for this game. But, will developers add an FPP mode to the game in the future? What are the factors that come into play? Keep reading to know.
Is an FPP mode possible in the game?
A developer of the game has commented on this topic when asked on Discord. The dev said that Aliens: Fireteam Elite was developed with a third-person perspective in mind. Adding an FPP mode will depend on several factors like moving camera angles and adjusting environments. They cannot simply add an FPP mode as it will break the core code and mechanics of the game. However, an FPP mode may be added in the future, but it is not going to be anytime soon. You can check out the steam discussion thread here.
The developers indeed have to consider several factors before including an FPP mode. However, with a game like Aliens: Fireteam Elite in mind, there should have been an FPP mode idea from the beginning itself.
We hope the developers add a first-person mode in Aliens: Fireteam Elite soon!