If you are regular with shooter games on your console, you would likely know about the hugely popular feature called Aim Assist. Most shooter games with crossplay support have an extra setting to help console players compete with PC players. Aim Assist can be extremely beneficial for shooter players on consoles as it helps them aim more easily with controllers. If you love playing Call of Duty Vanguard on your Xbox and PS, you may already have Aim Assist enabled. However, for those of you who are unaware of this setting's power, we are here with a complete guide on Vanguard's Aim Assist feature. Keep reading this article.
As mentioned before, console players are at a huge disadvantage over PC players as controllers are not as good at aiming as a keyboard and mouse combo. This is why a shooter game's console version will mostly include an Aim Assist feature. Call of Duty Vanguard is no different. However, according to many reports, Vanguard's Aim Assist feature is extremely powerful. Some even call it broken – in the sense that it works in an unrealistically powerful manner. In this article, we will talk about the process of enabling Aim Assist in Call of Duty Vanguard and the available types.
Call of Duty (COD) Vanguard: How to enable Aim Assist?
It is extremely easy to do so! Just head over to the in-game settings and open the Controller tab. Next, open the Gameplay sub-tab. Now, scroll down to locate the Weapons & Equipment section and set the following settings to enable Aim Assist-
1) Target Aim Assist: On
2) Target Aim Assist Mode: Default
3) ADS Aim Assist: On (only applies to Campaign and Zombies mode)
Also Read: Call of Duty (COD) Vanguard Best Settings for Console (PS & Xbox) that you should use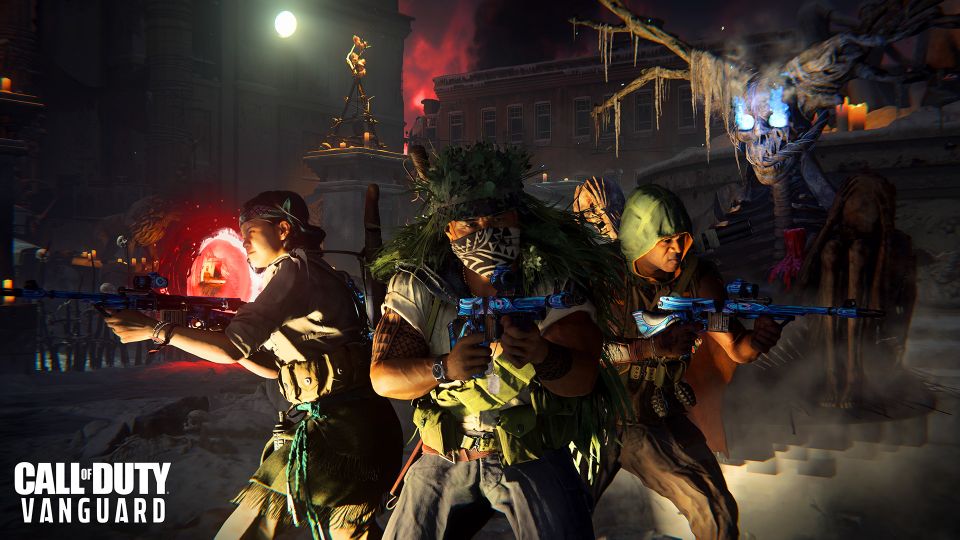 Originally, the Target Aim Assist Mode setting will be set to Default. Most beginner Call of Duty Vanguard players will prefer to keep the default settings. However, there are three other Aim Assist modes that players can choose from. They are – Precision, Focusing, and Black Ops Cold War. However, if you are a casual player, you may want to keep the Default mode, as it features traditional aim slowdown near the target and mimics the Aim Assist feature of Warzone.
If you are a professional player, you can try the Precision mode. But, the Precision mode is only recommended if you have a very accurate aim. The Aim Assist of Precision mode only kicks in when the enemy is close, so it is very important to have good reflexes to be able to make good use of this mode. If you are entirely new to the popular shooter franchise, try the Focusing mode of Aim Assist. This mode will trigger a strong aim slowdown when you narrowly miss your targets, which will help you improve your aim faster. If you are more familiar with the Black Ops Cold War game, you can use the last Aim Assist mode – Black Ops – for familiarity.
In conclusion, we recommend you to use Default or Focusing as the Target Aim Assist Mode, if you are a beginner. And, if you are a professional Call of Duty player, you will love the Precision mode. For more articles on Call of Duty Vanguard, stay tuned to Androidgram!