In the modern day and age of gaming, hackers are becoming more and more rampant. Every online multiplayer game seems to be infested by them these days. So much so, that developing studios like Riot and Bethesda rely on desperate measures such as kernel level anticheats to flush them out. A similar game threatening issue is being faced by Call of Duty Warzone players lately.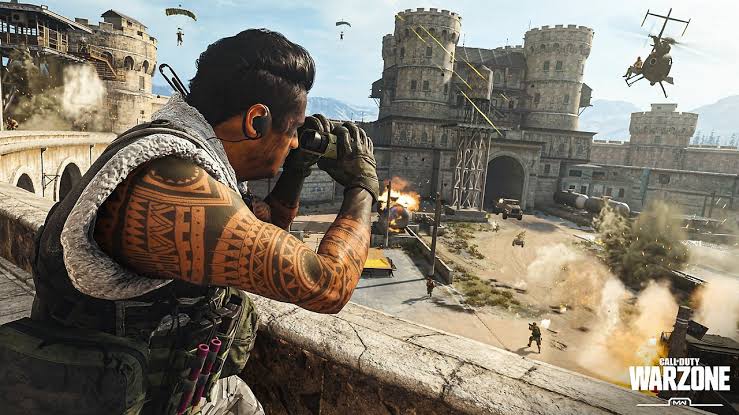 Recently, many reports have surfaced all over Reddit and Activision's twitter regarding illegal cheats and malicious play. The increasing count of Call of Duty Warzone cheaters is rising up daily with some hackers posting their foul play videos online. You must have seen them on TikTok and YouTube and must be familiar by them.
People are literally uploading their clips of them hacking in Warzone on TikTok. And he still is defending himself. Hackers are getting out of hand from CODWarzone
Not only is this wrong, but what's more disturbing is the amount of support such hackers are generating on their videos. Parading under the name of "trolling", hackers are using cheats such as aim assist, anti recoil, wall and movement based hacks. The scenario has only gotten worse in the past few days. Currently, it seems like 1/3rd of the total active accounts are using foul methods to win.
Here's another vid from the cheater I shared yesterday. This time with comments. He has no reason to hide his hacks because Activision doesn't give a damn. from CODWarzone
Many players have complained that this issue has become so significant that it's affecting their experience with the game. In our opinion, a majority of people are getting affected due the cross platform play supported by Warzone. People using hacks on PCs are affecting people enjoying their game on consoles as well.
Strangely enough, such a large influx of hackers is going unnoticed by Activision, or so it seems. So far no concrete steps have been taken towards solving this issue by Infinity Ward and Raven Soft. However, with the rising complaints in the community, players are sure their reports will be answered. Rest assured, we will keep a tab on all the developments & will update you with more information whenever it arrives.