Is the CBS app not working for you on your Apple TV? As it happens, the CBS app for Apple TV isn't very well programmed. Many reports suggest issues with login, continued buffering with no video playback, and even random crashes. So, what should a frustrated and anxious NCIS fan do to fix this? Read this article to know!
CBS is home to many popular TV shows like NCIS, FBI, GoodSam, Young Sheldon, The Big Bang Theory, and more! You can access CBS's content online via an eligible TV Provider. As of now, you can sign into CBS using a valid DIRECTV STREAM, Hulu, fuboTV, Sling TV, Paramount Plus, and YouTube TV subscription. Users can either access CBS via the website [not a popular choice] or an app. The CBS app is available on Android and iOS devices, and also on popular smart TV platforms and streaming sticks.
Last year, CBS All-Access [the on-demand subscription service by CBS] was rebranded to Paramount Plus. At that time, CBS also announced that the Paramount Plus app will not support older generation Apple TVs. Here's the notification:
So, if you are unable to sign in to the CBS app using Paramount Plus and own an ineligible Apple TV model, this could be a reason why the CBS app isn't working for you! If you don't think this is it, read the next section of the article.
How to fix the CBS app not working on Apple TV?
1) Restart your Apple TV: 
This is the most basic troubleshooting step you should try if the CBS app is crashing or refusing to launch. Simply switch off your Apple TV and unplug it from the power source. After one minute, plug the TV back in and switch it on. Next, try launching the CBS app and check whether the issue persists.
2) Reinstall the CBS app:
Select the CBS app from the app list and press-hold the clickpad centre or touch surface until the app starts to move. Now, press the Play/Pause button and choose Delete. Now, reinstall the CBS app from the store.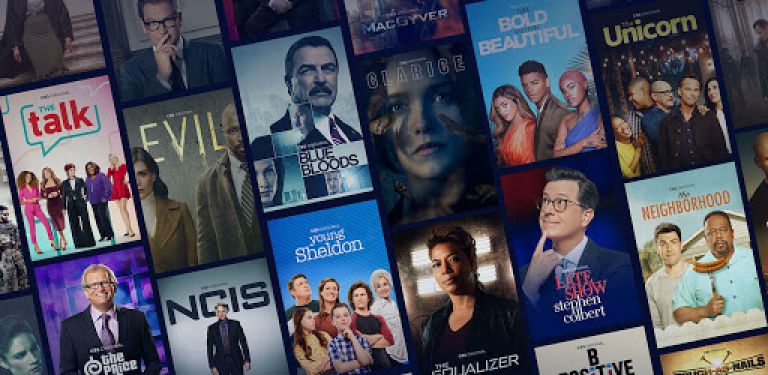 3) Check for pending tvOS updates:
As mentioned before, older generation Apple TVs aren't supported. In fact, you can stream content from the CBS app on Apple tvOS (4th generation and later). So, if you haven't updated your TV's software, the CBS app may not function properly. Navigate to Settings > System > Software Updates and choose Update Software.
4) If you are not receiving the activation code during login, try this:
Many users have reported not receiving the activation code to authenticate the CBS app on their Apple TV. In that case, simply go to the homepage of the CBS app and select the Settings option in the bottom-left corner. You will now see an option to 'Sign in with your TV Provider'. Choose that option, and you should see the code on your screen.
That's it for the troubleshooting guide. If the guide was unable to provide you with a solution, we suggest contacting CBS support for further help!