Unable to find a match while playing Dead by Daylight? Long wait times can be very annoying when it comes to video games. Some Dead by Daylight players reported having faced unusually long wait times since last week. The matchmaking process of Dead by Daylight was fine until the bug suddenly started appearing for a lot of players. However, the developers have brought to light the reason why this is/was happening to so many people. They also provided a solution for those who are still facing the issue.
Dead by Daylight is a four versus one survival video game that has become extremely popular due to its gripping storyline and eerie but thrilling feels. Anyone with a liking towards the horror genre would love playing the video game. With the upcoming Halloween season, we are expecting the release of a dedicated event on October 21. We are also awaiting the release of a new half-chapter, HOUR OF THE WITCH, featuring Mikaela Reid, an upcoming survivor character for Dead by Daylight. With the matchmaking error affecting most of the player base on PC, many were disappointed and confused. Keep reading to know what triggered such an error.
Also Read: Dead By Daylight Chapter 22 Release Date, Leaks, Skins: When is it coming out?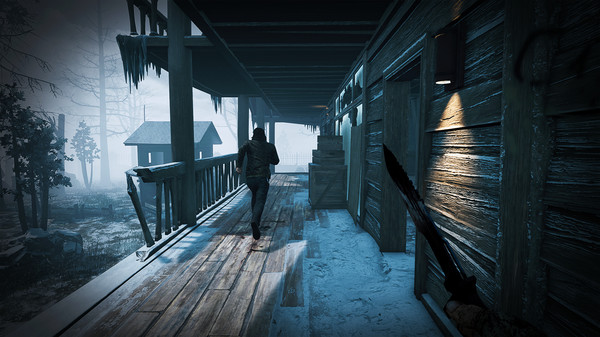 How to fix Dead by Daylight (DBD) Unable to find match error?
Day by Daylight is not the only video game that reported the issue with matchmaking since last week. Players reported the same with video games like New World, Apex Legends, Fall Guys, and many others. The culprit? It was Easy Anti-Cheat. The popular anti-cheat program clashed with Steam's newest client update causing the matchmaking error in several video games hosted on Steam. To fix this issue, Steam rolled back the client update to the October 6 release. The popular digital video game distribution platform is now working on the bug with Easy Anti-cheat. Once the issue is identified and solved, Steam will roll a new client update. As of now, the matchmaking error stands fixed. You should no longer face longer matchmaking times or errors related to matchmaking in Dead by Daylight.
If you are still facing trouble with matchmaking in Dead by Daylight, don't worry. Do the following to get rid of the issue:
1) Close the game.
2) Open the Steam Client. Click Steam in the top left corner and then Check for Steam Client Updates…
3) You will be asked whether you want to update the client or not. Choose to Update.
4) Once the update is done, launch Dead by Daylight to play.
You will no longer experience a matchmaking error/unable to find match error on Dead by Daylight.