Is Discovery Plus not working on their Roku device? You may face problems like the app crashing, not loading, and a blank screen pop-up. Buffering or freezing videos are also among the most reported problems. What are the fixes for such problems? Keep reading to find out.
Discovery Plus app crashing or refusing to load on your Roku device?
Here's what the officials suggested to counter such issues:
1) Close the browser window or the Discovery Plus app. Now, re-launch the Discovery Plus app or reload the webpage on your browser. Next, try running the video again.
2) Clear the cache and data on your device. Follow the following steps to clear cache and cookies:
      – Go to the App section of the device's Settings menu.
      – Select Discovery Plus and then the Clear Cache and Clear Data options from the menu that appears.
      – Now, open the app and see if it functions properly.
Workarounds For Other Discovery Plus app errors on Roku
Change the Theme to the Roku's Default.
There might be a chance that the current theme is not compatible with your Discovery Plus app version. Changing the theme to default might help. To change the theme follow the given steps:
1) Go to Settings
2) Select Theme from setting options
3) Choose Restore from the screen that appears.
4) Now select the option 'Default Theme'.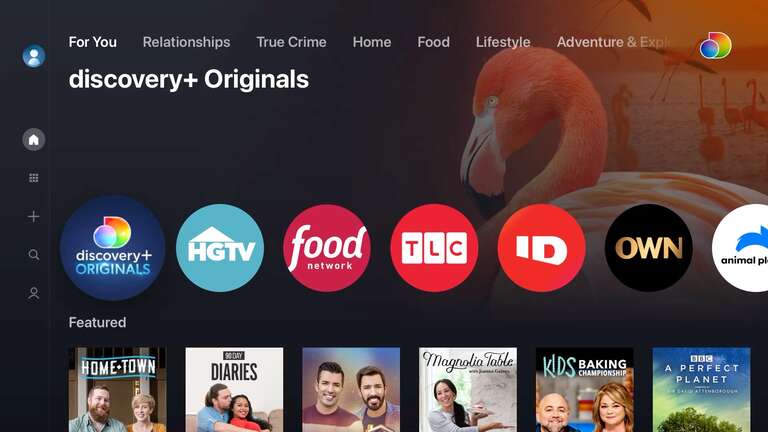 Try changing your Screensaver
Sometimes screensavers can also cause problems with fast access or loading issues. Choose the Roku Clock screensaver to be safe:
1) Go to the Settings from the menu.
2) Select the 'Theme' option.
3) Now choose 'Screensavers' from the list.
4) Select a 'Roku Clock' as your screensaver and try again.
Check for updates
You should keep your Roku TV or Roku-enabled device's software up-to-date. Keep checking for any updates available regularly. There might be some bugs in the current version that needs to be addressed. Follow the steps to check for updates:
1) Firstly, go to 'Settings'.
2) Select 'System'.
3) Select System Updates
4) Check whether any updates are available for the device. If there is any, update and try again.
You can try restarting Roku
To restart the your Roku-enabled device or TV, follow the given procedure:
1) Select Settings from the menu.
2) Go to the System option available.
3) You can remove the application and add the app again.
4) Select System Restart.
5) Try launching Discovery Plus after the reboot completes.
Check your Internet Connection
Streaming apps like Discovery Plus require a stable and fast internet connection to run smoothly. Videos won't play if the connectivity is poor. Always check if the router or internet modem is at a distance of about 5 to 8 meters from the device. You can try using a wired connection (more stable than WiFi) if your Roku device supports it. 
Please contact Discovery Plus Support if the problem persists. Add the following details to your complaint:
1) The episode or video you were watching.
2) The device you were watching in, say Roku TV.
3) Lastly, the application version you are using at present