Being an indie game, Eastward can influence a lot of community mods especially when there's a golden opportunity. The opportunity to include thousands of different languages in the game to make it universal has been noticed by several people from the community. Many have proposed community language packs to support the aforementioned universality. But will Eastward support community mods? Let's find out by exploring the topic in this article.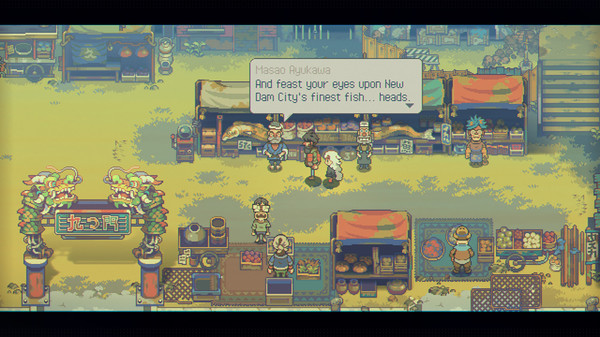 What languages are available?
Eastward currently supports five languages: English, Traditional Chinese, Simplified Chinese, French and Japanese. The language support of the game is not satisfactory at all, considering the number of languages we speak around the world. However, supporting all the major languages in an indie game like Eastward is not feasible. That is precisely why the developers have not included other languages. Keep reading to know more.
Many people from the community suggested community mods to solve this situation. Many fans are ready to volunteer and create language pack mods. When approached by fans, Pixpil (developers) gave a few reasons why they haven't planned on supporting mods. First, the devs didn't want to take free help from the community as it is considered unethical. Second, they pointed at the huge story of Eastward (30 hours of gameplay) which is difficult to translate. Lastly, they said that they wouldn't be able to verify the legitimacy and quality of the subtitles/translations included in community language packs.
Eastward game mod support: Is it available?
The devs didn't, however, dismiss the idea of community language packs. From what the devs are saying, we can conclude that players can create language pack mods for Eastward. They can successfully implement those in the game too. However, the devs won't be able to provide any kind of support for the community language packs. Also, they confirmed that they are considering adding more languages. But, before doing so, they will be keeping a close eye at the market and feasibility. According to statistics, we speak 6500 languages every day. But, it is oviously impossible to include each and every one of them.
Concluding, we can say that community mods will be allowed to be implemented in the game. But, the devs will not make any of them official or verify them. But, if you choose to help out your community, you can freely mod the game.