Ultrawide resolution has become a must-have feature in modern video games. The craze for ultrawide resolution support is extremely prominent – some users even refuse to buy a game without such a feature. As the official release of Elden Ring draws closer, doubts regarding the game's resolution support have started flooding forums. So, will Elden Ring support Ultrawide Resolution (21:9) out of the box? If not, will the developers accommodate such support in the future? You can find out everything regarding the same in this article. Keep reading.
Elden Ring is an upcoming fantasy action role-playing game (RPG) published by Bandai Namco Entertainment. The much-awaited FromSoftware Inc- creation is scheduled for a February 2022 release. Fans on PC, PS4, PS5, Xbox One, and Xbox Series X|S will get a chance to witness the power of becoming an Elden Lord!
Elden Ring 21:9 Ultrawide Resolution Support: Is it available?
If you ask us, there's no "official" mention of a 21:9 resolution support in the upcoming RPG, Elden Ring. However, fans have started forming opinions of their own. We have been following a discussion thread on Steam regarding this topic. For now, we will be trying to draw conclusions from the same. You can check out the thread here.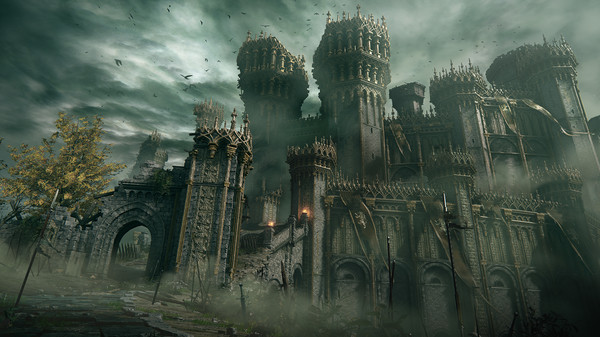 Also Read: Top 10 upcoming Open World video games in 2022
According to fans, FromSoftware is known for being incredibly ignorant about ultrawide resolution support. None of the previous games by FromSoftware (Dark Souls series and Sekiro: Shadows Die Twice) had ultrawide support out of the box. Another important fact to consider is that not many peeps use ultrawide monitors yet – probably the reason why the devs have not bothered to include support for it. There was, however, a faint ray of hope when a fan pointed out the features of Dark Souls Remastered version. Remastered has ultrawide support out of the box. So, is there a chance for Elden Ring too? Probably not as Dark Souls Remastered was created by a different studio, QLOC. So, what is it then – yay or nay? FromSoftware's history with ultrawide (21:9) support is not particularly encouraging. Due to the lack of official information, we cannot jump to conclusions at the moment. However, we have seen community mods make up for the lack of official ultrawide support in Dark Souls and Sekiro.
In conclusion, it is wise to wait for the official release. We will probably see FromSoftware taking user opinions into consideration this time and release an awesome RPG like they always do, but with ultrawide support. Sounds swell, isn't it? But, even if they don't include ultrawide, we will obviously have community mods!