Are you stuck with the Elden Ring error code 25 issue? Then you, my friend, are not alone. This error occurs due to corrupt or incompatible Easy Anti Cheat files on your system. A lot of Elden Ring players are facing this issue where they cannot launch the game. Each time, the game pops an error code 25 message and closes itself. The developers have released several hotfix updates to fix similar issues related to Easy Anti Cheat. The service in terms of anti-cheat is great but is quite prone to bugs. In this article, we will tell you how you can fix the Elden Ring error code 25 issue on your system.
Elden Ring is the newest title by FromSoftware. FromSoftware is renowned for the famous Dark Souls series and its grueling difficulty. Elden Ring follows the footsteps of Dark Souls and takes things a step further. Although there were some initial bugs and glitches, Elden Ring still managed to get record sales. However, several players were unable to launch the game due to issues with the Easy Anti Cheat app. EAC protects you from in-game hackers and makes the environment player-friendly. But, this app is prone to issues, and error code 25 is just one of them.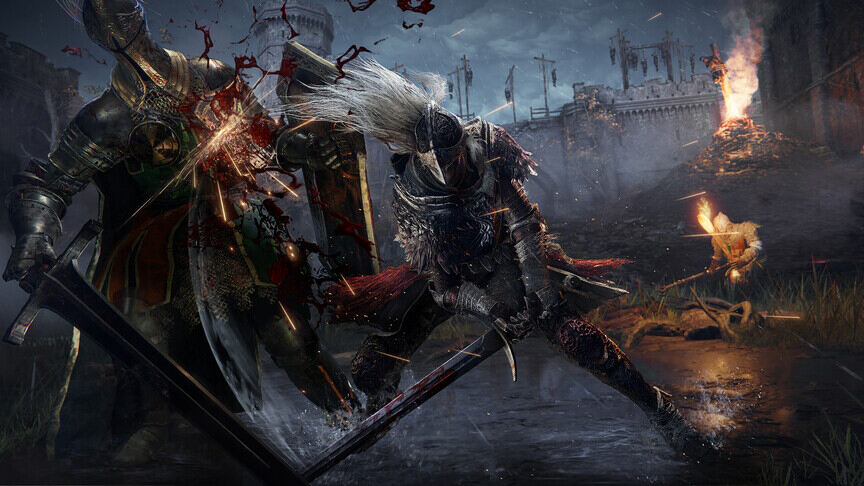 Elden Ring error code 25: Fixes & Workarounds.
Below, we have mentioned some general troubleshooting methods that might fix this issue for you. Along with them, we also have several EAC-specific steps that have helped a lot of players. So, let us proceed with the fixes.
1) Begin with restarting your PC. This generally fixes normal launch issues.
2) Next, locate the Easy Anti Cheat's executable file (generally located in C:\Program Files (x86) folder). Now, right-click on it and then run it as administrator. Now, from the drop-down menu, select Elden Ring and click on Repair. Wait for the process to complete then restart your PC.
3) You can also try to verify the integrity of the game's files. To do this, open Steam> Library and then right-click Elden Ring. Now, select Properties and go to the Local Files tab. Here, click on Verify integrity of game files and wait. Now, restart your system.
4) Always make sure to keep your Windows up to date. Outdated system files can also cause these types of issues.
5) Don't forget to check and download any pending game updates. Developers keep releasing now hotfix updates to resolve similar issues.
6) Make sure that your Windows Defender or Anti-Virus is not blocking any game or EAC files. If that is the case, add the game's executable file to the exception list and then run the game.
So, these were some methods to fix the Elden Ring error code 25 issues. We hope that you found this article helpful. Don't forget o check out our other article on How to fix the Elden Ring multiplayer not working issue. Stay tuned to Android Gram and happy gaming!