So, can't launch Elden Ring due to the error code 29 issue? Then you have come to the right place. A lot of players are struggling with error code 29 and similar issues while trying to launch Elden Ring. In most of these cases, the problem lies with the Easy Anti Cheat app. Even though EAC is a great solution to stop players from cheating in the game, the service isn't immune to issues. However, in the case of Elden Ring, it seems that the game hasn't been properly integrated with EAC. As a result, players are reportedly seeing a lot of error codes and messages, most of which are describing Easy Anti Cheat's situation. This can get frustrating and we understand that. Therefore, in this article, we will tell you how to fix the Elden Ring error code 29 issue.
Elden Ring was FromSoftware's much-anticipated title of 2022 and managed to break records on its launch day. However, the game didn't come without issues and soon peeps started facing several bugs. The hasty addition of the Easy Anti Cheat software to the game ruined the experience for several players. There have been complaints that EAC hinders the launch of the game and causes several other errors. The error code 29 is also caused due to EAC and other corrupt files. Below, we will tell you how you can easily resolve this problem.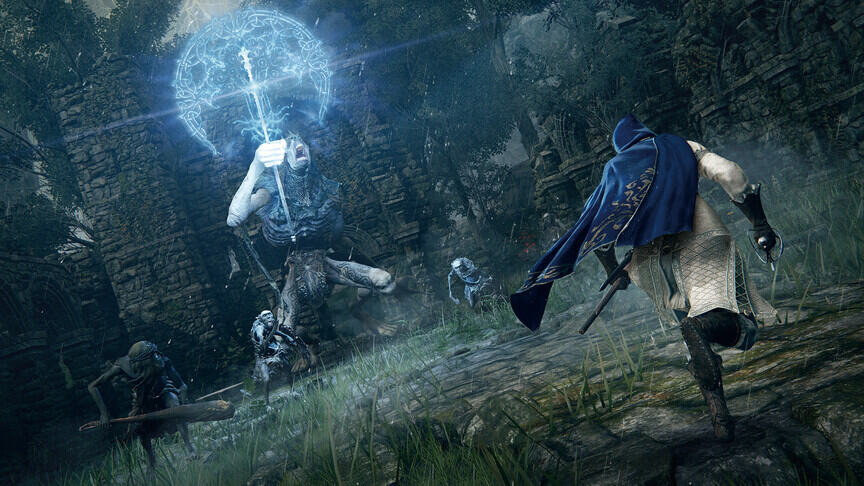 Elden Ring error code 29: Fixes & Workarounds.
There are a few ways to resolve the Elden Ring error code 29 issue. Some general troubleshooting methods have also helped several peeps get rid of this problem. Below, we have mentioned all of them for you.
1) Restart your PC. This is the first method that everyone should try.
2) Now, check if you have any pending game updates. Developers keep releasing small hotfixes to resolve similar issues.
3) Also make sure that your Windows is up to date. Outdated system files are sometimes responsible for such problems.
4) Now, open Steam > Library, right-click Elden Ring and select Properties. Next, go to the Local Files tab and click on Verify integrity of game files. This will take a few moments so wait patiently. Once the process is complete, restart your system.
5) Next, press the Windows key and type Add or remove programs. Here, search for Microsoft Visual C++. Now, click on the three dots beside it and select Advanced options. Scroll down and select Repair. Once the task is complete, reboot your system.
6) Open your File Explorer and head to the C:\Program Files(x86). Now, locate the Easy Anti Cheat folder and right-click the executable file, and run it as an administrator. Now, select Elden Ring from the drop-down list and click on Repair. This will most probably fix the issue.
7) If nothing else works, then try reinstalling Elden Ring on your PC.
So, these were some methods to fix the Elden Ring error code 29 issue. We hope that this article was able to help you out. You can also check out our other article on How to fix Elden Ring not using the GPU issue. Stay tuned to Android Gram and happy gaming!