So, you want to hire drivers in ETS 2? Well, it is very easy to do this in Euro Truck Simulator 2. It's also a great way to generate a passive income in the game. A lot of players follow this tactic to increase their income. This also helps you to keep all your trucks on the road while you drive one of them. But, we want to make something clear before we proceed with the instructions. You will need some money before you start hiring drivers in the game. Why is that so? Well, keep reading the article to find out.
Euro Truck simulator 2, popularly known as ETS 2, is a truck driving simulator game. It features an open world with all sorts of weather and roads for you to explore. The game is great for people who wish to feel what it's like to drive a truck but cannot do that in real life. The game's focus on the real aspect of driving a heavy rig makes it even more alluring. Initially released in 2012, ETS 2 is carved a niche in every truck lover's heart! With constant updates and patches, the game continues to branch in ways that keep its player base happy. It gives fans a wide choice of customizations which include both the truck's interior and the exterior. Features like hiring a driver help you to generate more income while you keep driving your truck. Below, we will tell you how you can access this feature.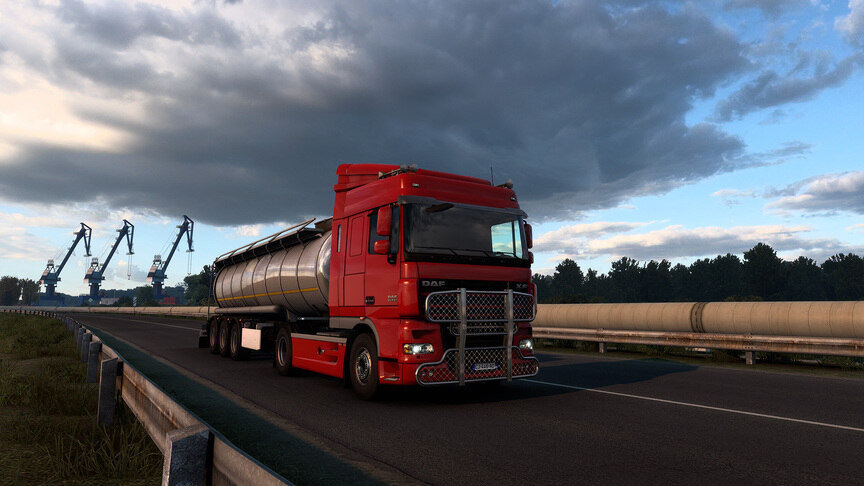 ETS 2: How to hire drivers & make them work?
To hire drivers in ETS 2, you will need some money beforehand. This is important as some of the steps require you to have multiple trucks and a garage. Therefore, you need the money to make these purchases. Once you have enough funds, follow the instructions below to hire a driver and make them work in ETS 2.
1) The first step requires you to purchase a Garage. You can purchase it at any location.
2) Now, you need to purchase either one or multiple trucks.
3) Once you have a truck, you need to head over to the Recruitment Agency option.
4) Here, you will see a list of all the available drivers that you can hire.
5) Click on the driver you want from the list and then press the Hire Driver button at the bottom. You will be charged a commission for hiring a driver.
6) The in-game map will open up after you hire a driver. Select your garage and assign a truck to the hired driver. Then simply press OK.
7) Once you have assigned a truck to your driver, he/she will start working automatically.
8) You can also click on the Driver Manager tab to check how your hired driver is doing.
So, this is how you can hire a driver and make them work in ETS 2. We hope you found this article helpful. Also, if you were wondering how to sleep in ETS 2, then make sure to read this article on Android Gram. Happy Gaming!