Struggling with Farming Simulator (FS) 22 could not connect to multiplayer game error? Then you might want to read the full article. With the release of the latest edition in the series, folks have been trying out all sorts of things in the game. With the latest modern agricultural tech, FS 22 is the dream game for simulator fans. But, even this brand new game has its fair share of flaws. For the sake of this article, we will only focus on the cannot connect to the multiplayer game error.  So if you are looking for a fix, make sure to read the article till the end.
FS 22 or Farming Simulator 22 is the latest title in the simulator genre. GIANTS Software has produced great games in the past years, and FS 22 is one of them. The game introduces some of the latest and coolest agricultural machines that you will find on modern farms. The realistic aspects of the Farming Simulator 22 make it alluring for most simulation game fans. The developers have also added a seasonal cycle mechanic that replicates the real-life weather perfectly. But, the occasional bugs and issues sure sour the mood. Several players have reportedly been unable to connect to the multiplayer. Below, we will tell you how to resolve this problem for good.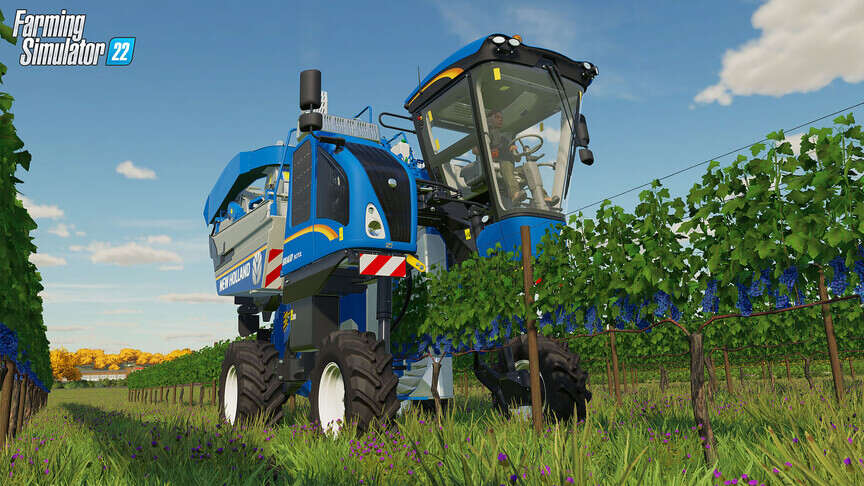 Farming Simulator (FS) 22 could not connect to multiplayer game error: How to fix it?
There are a few ways to fix the multiplayer connection issue. Just follow the steps mentioned below.
1) First and foremost, check if Farming Simulator 22's servers are running or not. If they are down, then it is best to wait for them to get back online.
2) Try restarting your network devices. It is better to power cycle them just to be on the safe side. Also, it is recommended to use an Ethernet cable over a wireless connection.
3) From your in-game settings, go to Multiplayer Settings and turn off Allow Only Friends. Also, make sure to turn off Auto Accept to avoid strangers sending you requests.
4) You can try resetting your TCP/IP settings. To do this, press the Windows key and type Command Prompt. Run it as an administrator and type the following commands. Also, press Enter after each command before typing the next one.
a) netsh winsock reset
b) netsh int ipv4 reset
c) netsh int ipv6 reset
5) If you are using a VPN, then try running the game after disabling it.
6) Check if your antivirus or firewall is blocking any of the game files. If they are, then make sure to remove them.
7) You should also restart your game as well as the system.
So, these were some methods to fix Farming Simulator (FS) 22 that cannot connect to multiplayer game error. We hope that you found this article helpful. You can also check out our other article on How to invite friends and play the multiplayer in Forza Horizon 5. Stay tuned to Android Gram, and happy gaming.