Simulation games have taken over the gaming world by storm. Featuring insane next-to-reality visuals along with real-life mechanics, simulation games are the future of gaming. Well, one such game that has been the pivot of attraction for many simulation game lovers is Farming Simulator 22. However, players have been facing issues with the multiplayer mode of the game as it is currently not working. So, in this article, we will be sharing all the details on the multiplayer not working issue in Farming Simulator 22 along with some potential fixes and workarounds. Here's everything you need to know.
Officially released on 22nd Nov worldwide, Farming Simulator 22 is the latest installment of the Farming Simulator video game series. Developed and published by Giants Software, this game is currently one of the most played simulation games with over 15K players as per SteamDB. However, there are certain issues with the game currently that are troubling many players. One such is the multiplayer not working issue in Farming Simulator 22. More details about this are shared below.
Did you know that Farming Simulator's month length can be changed to 28 days? Visit here for more information on this. 
Farming Simulator (FS) 22 Multiplayer not working: Fixes & Workarounds
Many players have posted on the official Steam Discussion forum of Farming Simulator 22 that the multiplayer mode is currently not working for them. It has been reported that whenever someone tries to enter the multiplayer mode in the game, an error message "can't connect to the servers" appears. Since this issue is restricting one of the major features of the game, players are currently disappointed as they can't enjoy the game with their friends which is one of the sole reasons to buy Farming Simulator 22.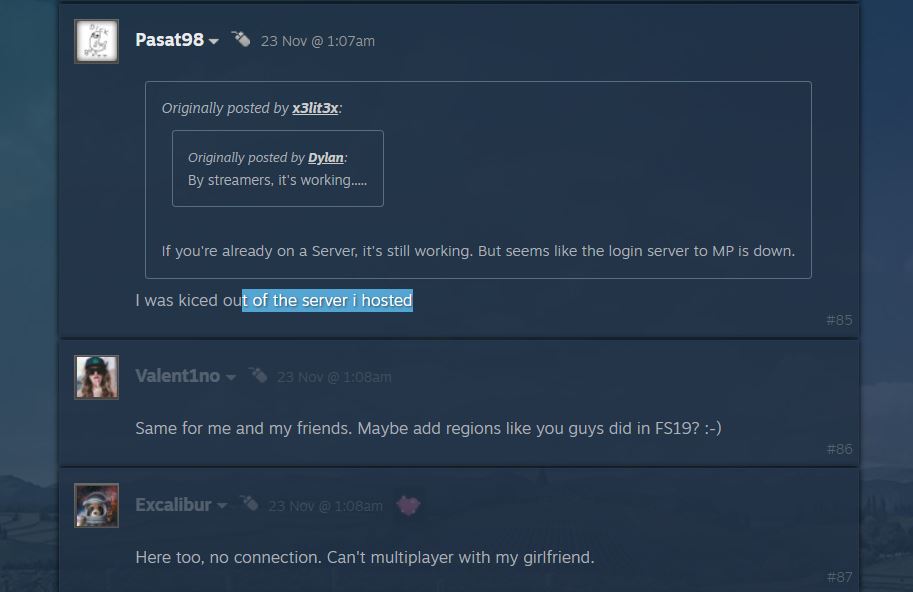 Well, talking about potential fixes and workarounds, currently there are none apart from checking if your internet connection is stable. This is because the multiplayer error is most likely to be caused by the overloading of the servers. Due to this, many players are facing server issues. For the past few hours or even days, Farming Simulator 22 servers are down for all the platforms including PS5, PS4, PC, and Xbox. Well, this is the reason why players are unable to access the multiplayer mode in the game. Well, back when the game was released, the same issue occurred and the servers went offline for quite a while and then came back up again. So, make sure to check once more if the multiplayer mode works for you now.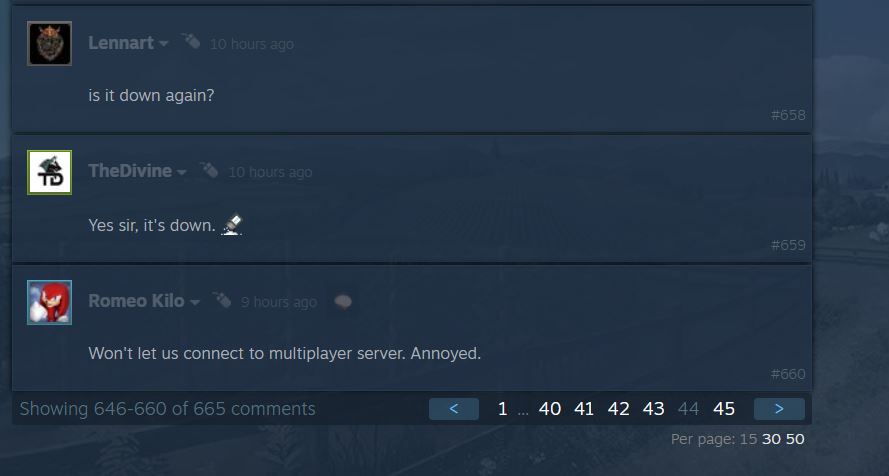 However, if the multiplayer issue still persists for you, there is nothing that can be done from your end so all you can do is wait for the servers to come back up. Well, this is all we know about the multiplayer issue with Farming Simulator 22. For more information on new games, make sure to stay tuned with us on AndroidGram.