Struggling with randoms joining your matches in GTA Online? Well, this issue has frustrated the GTA V community for years. To date, there seems to be no official fix for this problem. Not everyone likes to complete GTA missions with total strangers. That's why the game has a closed matchmaking option. This supposedly allows you to play GTA Online missions alone or only with players that you've invited. Once enabled, it doesn't let other players join your session. But this system has been broken for a long time now. Players get randoms in their games out of nowhere or get thrown in closed lobbies, only to get kicked out by the host. In this article, we are going to discuss this issue in-depth and try to give you a few solutions which might work out for you.
GTA Online is the online component of Grand Theft Auto V. It features some online-exclusive missions for the players to explore along with the usual open-world of Los Santos. Players have immensely enjoyed all the GTA titles. GTA V was also very well received and continues to be one of the best installments in the series. The single-player features an interesting story that you can complete in three days. And for the first time, players had a chance to control three different characters while exploring their stories. But, the online feature has been more alluring to the players from the beginning. For a long time, though, players have been frustrated because of the constant matchmaking issues.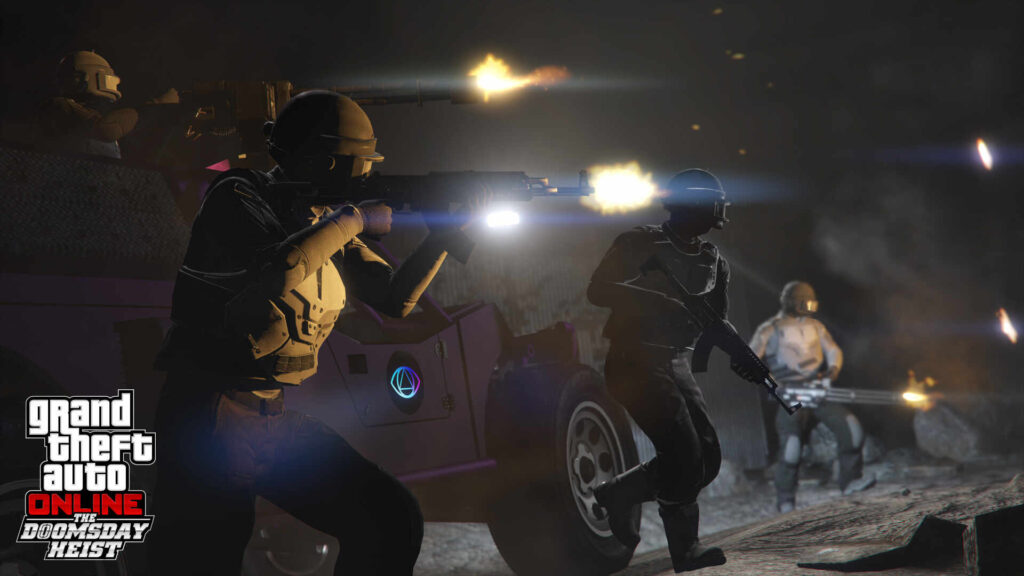 Problem with the closed matchmaking-
As we told before, closed matchmaking is a feature of GTA Online where players can elect to complete online missions alone. You simply set the matchmaking to closed, and the game will not put you in open lobbies; nor will it let others join yours. The community welcomed this feature with open arms. We all know that GTA Online is full of trolls who won't let you complete your missions. That's why closed matchmaking was like a Christmas gift for players who wanted to enjoy the online features.
But, soon after, players started to notice that the closed matchmaking was broken. A lot of players had randoms joining their closed lobbies. Other times, the game would forcefully send them to open matches. Players have raised this question countless times in Rockstar Games's forums. The developers deployed a lot of updates and fixes but no working solution for the closed matchmaking not working has been provided to date. Players continue to struggle with the broken closed matchmaking as Rockstar keeps announcing new updates. Below, we have a few methods that you can try to fix this issue temporarily.
GTA online closed matchmaking not working (2022): Fixes & Workarounds.
As we told you before, there is no actual fix for this issue. The problem lies with the game and its servers. So as long as Rockstar doesn't fix it, you are only left with some hit-and-miss solutions and workarounds for this issue. You can try them in any order and see if it works.
1) Restart your game. Yes, this is the first method. If the closed matchmaking is not working, then restart the game and try matchmaking again.
2) Make sure that you have set matchmaking to closed. This is how you can change the setting- Go to the start menu and click on the Online tab. Now, go to Options and locate Matchmaking and make sure to turn it off. By default, this setting is set to on. Check the matchmaking status every time you host a game.
3) Manually kick players who join your closed matchmaking sessions. This method is tedious and frustrating but it will keep randoms out of your gaming sessions.
4) Exit a session if a lot of randoms join your session. You can also restart the missions if the game forcefully adds you to an open lobby.
These are some ways to fix/avoid the GTA Online closed matchmaking not working issue. We sincerely hope that Rockstar fixes this issue soon. But in the meantime, players are only left with these methods to keep playing the game under closed matchmaking. Also, if you're facing the matchmaking not working issue in Forza Horizon 5, then make sure to read our article on Android Gram for the fix. Happy Gaming!