Tired of using the default weapons in Halo Infinite and want something new to try? Well, unlike other multiplayer games, Halo Infinite features a different style for switching/changing weapons in the game. So, in this article, we will be sharing details on how to change/switch weapons in Halo Infinite. Here's everything you need to know.
Being developed by 343 Industries, Halo Infinite now stands as one of the most played FPS games in 2022. This is due to the fact that it features similar mechanics and visuals from the generation-old iconic Halo games that are well-liked by the majority of players. It is also true that the customization options featured in Halo Infinite are really interesting and players can change every aspect of their armor, their visor, Spartan ID, and much more. In addition to that, there is another way to customize your Spartan in Halo Infinite and that is by using the Halo Waypoint application for mobile devices. Yes, you can customize your character in-game using the mobile application. Anyways, coming back to the topic, since Halo Infinite features the same default weapon every time you spawn on the map, it may often get boring to use them. So, you might wonder, is there a way to either change or switch weapons in Halo Infinite? Well, the answer is yes. Continue reading to know more.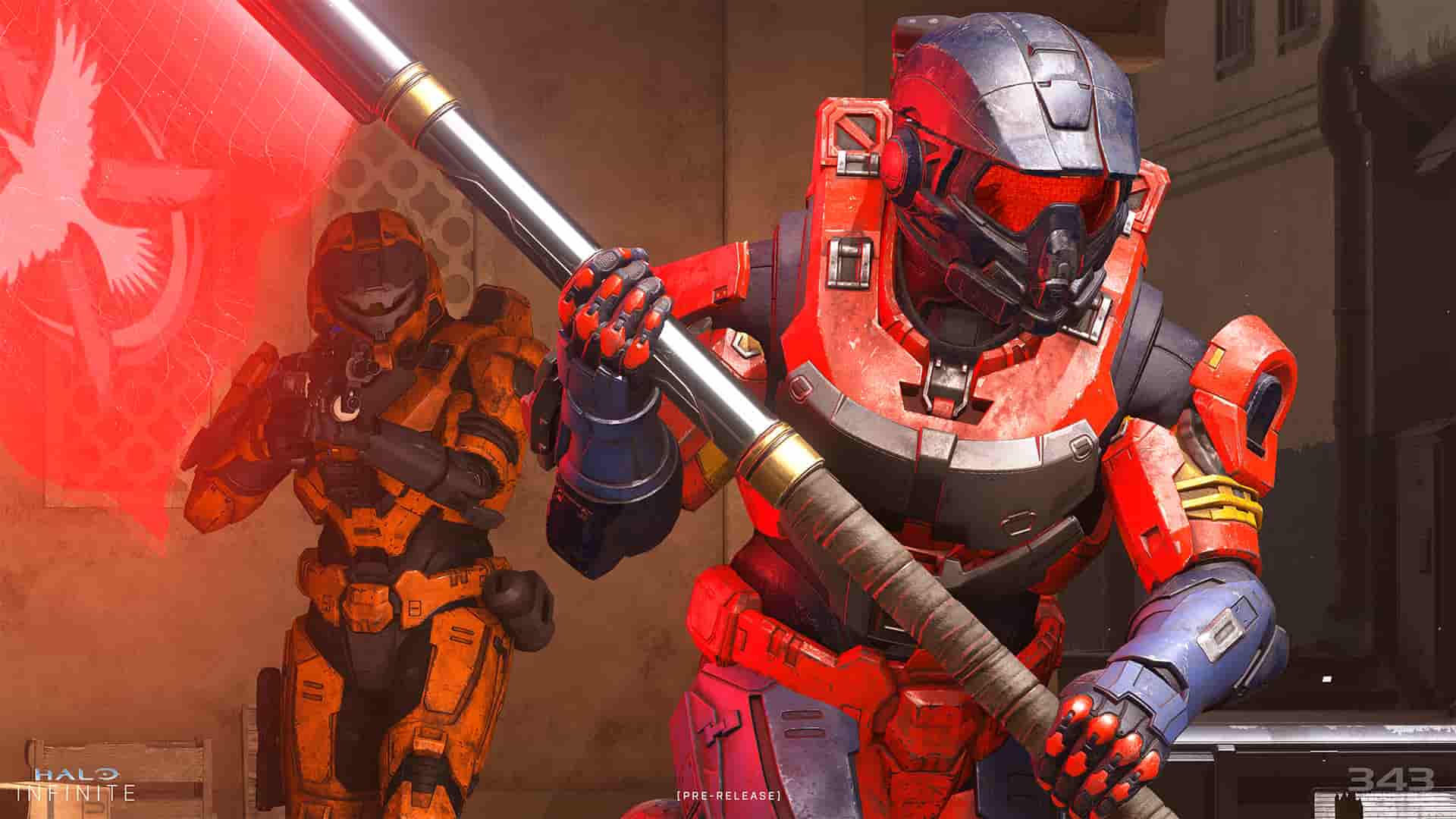 Halo Infinite: How to change/switch weapons?
So, by default, you get access to a standard rifle and a sidekick pistol when you spawn in a match. Note that this is not a bad loadout by any means. However, if you constantly play the game for hours, the whole gunplay would become boring if you use the same gun. So, for this, Halo Infinite features a new mechanic where players are required to scout all over the map/ arena in search of weapons that are way more powerful than the default ones. Some guns are readily available in the cabinets right before the start of a match while others are specifically spawned in reserved areas. Unlike other games where all you have to do is outshoot your enemies, the goal of Halo Infinite also includes the control of weapon spawns in the arena, making it far more enjoyable and interesting. Also, to switch between weapons in your loadout, you can either press V on your keyboard or use the Scroll wheel on your mouse.
So, this was all about how to change/switch weapons in Halo Infinite. If you found this guide helpful, make sure to stay tuned with us on AndroidGram for more.