Many PS4 players are complaining about the PS4 error (CE 30005-8) cannot start the application across various channels. The error mainly means that either the hard disk drive is distorted or the game disc is corrupted with component issues or software errors. When users tried to install a new game through a disc, the platform couldn't recognize the disc and threw this error. These types of errors are generally connected to some hardware failure. Don't forget your back up your drivers to avoid data loss!
Clearing Cache
Some fixes include clearing the cache of the device. To do so go to settings and click on storage. Then click on system storage and further choose saved data. Regardless of the file size delete the data and try installing again. If that didn't work, go to debug settings and enable debug mode by clicking on the game, then add content manager and entitlement control after that. Click here for a detailed process.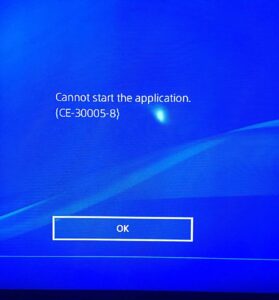 Rebuilding your PS4
Firstly unplug all the power supplies and everything else plugged in and then boot it back in the safe mode. To boot into safe mode, switch off your PS4 – wait for it to power down. Now, press and hold the power button – you will hear the first beep, and then about ten seconds later you will hear a second beep. Release the button and your PS4 will now open up in safe mode. Navigate to the rebuild the database option and select OK. It may take a while to finish rebuilding so grab your laptop and binge something else until then. It will show you the remaining minutes so plan accordingly. After which you can start the application and check.
Updates in PS4
Run the PS4 application and go to the game in which you faced the error. Now check for updates of the game and if it pops up, update it right away. Another way to make sure it's updated is to reinstall and download the application.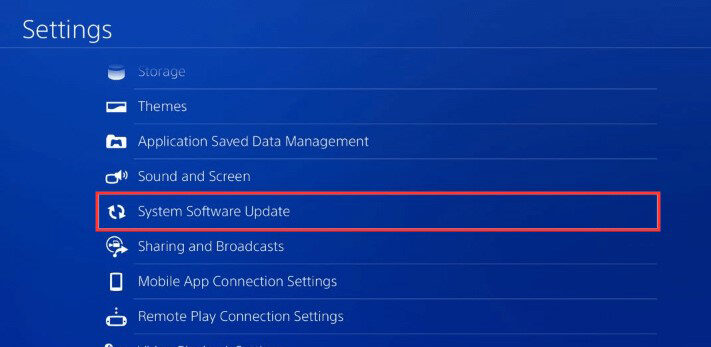 You can also try Updating the system software do so head to Settings then to System software update and click on update. This will upload all the new data and clear any previous bugs present which is behaving irresponsive.
Other methods
Other methods include ejecting the disk and cleaning it carefully with a clean cloth, leaving it exposed to sunlight for a while, and later inserting it back. This might clear out any physical issues with the disk and PS4. This will make sure your disk is rigid outside.
Are you using mods? If yes, please disable them right away. Unauthorized mods often cause problems to the disk resulting in disk failure. Buying a new hard drive is also an alternative as your previous one might be corrupted which will only cause a threat to your station in the future.
Reset PS4
The last option is to reset your entire console. But wait, before that make sure you back up your data to a USB or a drive. Then finish the resetting process and initialize PS4 with the Full option after reinstalling.