Do you want to revamp your Minecraft builds and make them look better? Then you would want to take a look at how to get the debug stick in Minecraft.
The debug stick is a feature that is only limited to the JAVA edition of Minecraft. The debug stick looks like a regular 'Stick' but with an enchanting glow. It is a boon for the players who play the game mainly for building various structures. The debug stick helps the players with changing the state of a block, which won't be possible otherwise. So, if you're looking for a way to improve your builds, you can use the debug stick. Change the direction, state, and rotation of the block, to make it look exactly the way you want. This trick can drastically improve the look and texture of your builds. Here is how a player can acquire the debug stick in Minecraft.
How to get the Debug Stick in Minecraft:
The player will have to turn cheats on or be in creative mode to get the debug stick. This is because the debug stick twists the block mechanics, which is not possible in survival mode. So, to get the debug stick, the player has to type in the following command –
/give *insert player tag* minecraft:debug_stick
After entering the following command, the player will have a debug stick in their inventory.
Also read: How to make a sponge in Minecraft?
Dungeons & Dragons Dark Alliance 1.16 July 2021 update improves multiplayer latency & lag
How to use it:
It would be clear by now that to use the debug stick in Minecraft your game mode needs to be creative. After the player switches the game mode to creative, they can left-click a block with the debug stick. By doing this they will be able to select between different states of the block. The block states can change for every block. Players can also cycle through the direction values of the block. They can change the orientation of the block between north, south, east, west, up, and down.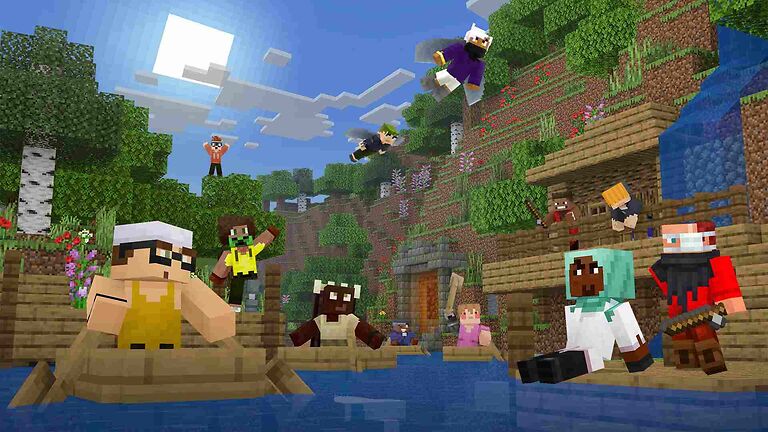 There are also special block states like, 'Water logged' for a 'stair block'. A lot of other blocks can also have specific states. This is helpful for obtaining conditional blocks that only spawn in specific biomes. For example, a player can get a 'Snow covered dirt block' in a desert biome. Pretty ironic, but debug stick makes it happen. It makes things very interesting and opens new possibilities for the players to explore.
The debug stick was introduced into the game in version 1.13 and wasn't meant to be a gameplay feature. But, that shouldn't stop players from exploring the endless possibilities that it offers. So, grab one for yourself and see what you can create with the debug stick in Minecraft.
For more Minecraft facts, keep following ANDROIDGRAM.