Wondering how to save the game in GTA 5 story mode? Well, you don't have to look any further. Grand Theft Auto 5 is one of the most popular games ever. Folks have spent countless hours in the game trying out new stuff or simply exploring the map. Even after all these years, GTA V has a massive active player base. Not many games can boast such a feat. Due to this fact, the game still attracts new players. So, if you're a GTA 5 newbie and are wondering how to save the game, then make sure to read the full article.
GTA 5 is considered to be one of the most successful titles in the Grand Theft Auto series. The only other installment that might come close is GTA San Andreas. Both of these games take up a huge chunk of every '90s and early '20s folk's childhood. GTA 5 made a grand entrance back in 2013. The graphics and the gameplay blew people's minds away. Most folks experienced playing with multiple protagonists for the first time as well. Apart from the main story, the vast open world of Los Santos requires multiple hours to explore. The addition of GTA Online was also a smart move from Rockstar. It brought even more people to the game and helped in expanding the player base.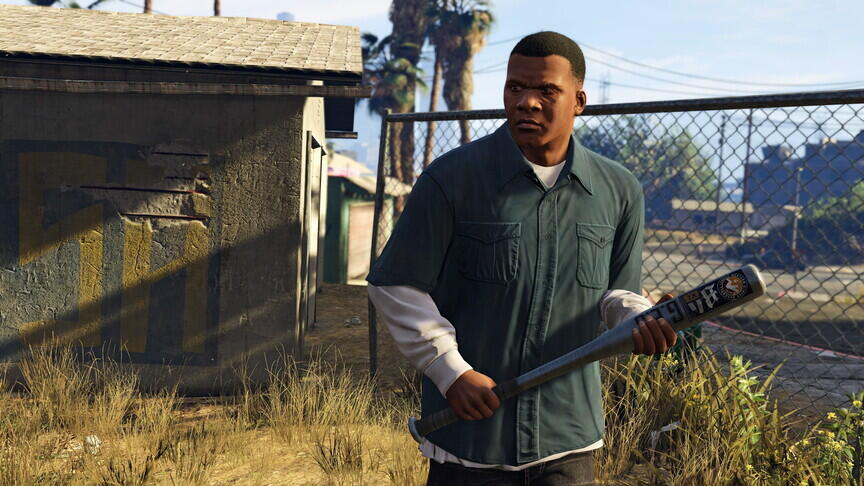 How to save the game in GTA 5 story mode?
Generally, most games require you to visit the pause menu and then save your current process. Other games have a checkpoint system that automatically saves the game. However, in GTA 5, things are a little different. In GTA 5, you have two saves to save your progress. We have described both of them below.
1) The first method to save your game in GTA 5 is by going to sleep. All you have to do is find a safe house and sleep in the bed. Note that this will progress the in-game time. Also, the time spent is different for all three characters. Michael will spend six hours, Franklin will spend eight, and Trevor will sleep for twelve hours.
2) The other way to save the game is by going through your cell phone. To do this, press the default key to bring up your phone in the game. For PC, press the T key on your keyboard or press the Up button on the direction pad on your console. Now, go to the icon with a cloud to quickly save your progress.
So, these were the two methods to save your game in GTA 5. We hope that you found this article helpful. You can also check out our other article on How to fix the GTA 5 auto shopping now working issue. Stay tuned to Android Gram, and happy gaming.