Facing the error 504 while trying to access iRacing via the website? Unfortunately, there's nothing much you can do regarding this error. The error 504 usually indicates a problem on the server-side and isn't an error limited to iRacing. However, there are some workarounds you could try to get rid of the problem. Find out what to do when you encounter an error 504 in iRacing, here in this article!
iRacing is entirely based on online servers; you couldn't possibly race offline here. The racing sim features an intriguing subscription model that lets you buy only the cars and tracks you want. There are a few kinds of subscriptions you could opt for, but the options are only for upgrading the validity. There are no special benefits for a player subscribing to the higher tier, except that he/she will be able to use iRacing for a longer period. So, the premium service includes benefits that are the same for all. Of course, the more you buy, the higher your discount.
How to fix iRacing Error 504?
Although this system in iRacing is truly worth considering, the service is known to run into annoying errors from time to time. Some of these errors plague only the website, while others affect the UI. The 504 error is one such error that apparently has no official fix that users can try to get rid of it. However, trying a few alternatives may work for the time being or until the developers fix the issue.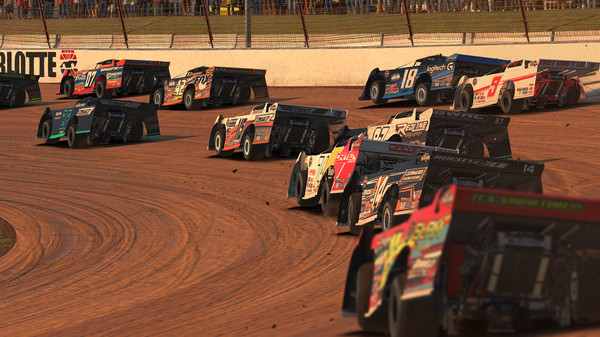 The '504 bad gateway error' in iRacing, unfortunately, indicates a server outage or an error on the developer's side. On the technical side, it means that iRacing's servers acknowledged your request, but the servers couldn't return a reply to it due to an error. Yes, it could be an internet/network problem on your side. And that's where our suggestions come in. You could check iRacing's Twitter Page or Reddit forums; if it's a widespread issue, you should definitely see reports about the same.
1) Firstly, try using the iRacing UI if you have it on your system. The error 504 usually affects the website, but the app should work fine.
2) Troubleshoot your network connection. Start by rebooting your router and modem (if using a wireless connection). We suggest using a direct/wired network connection for better stability. An unstable ping could affect your iRacing experience, and also throw a 504 error.
3) Try using a different DNS. Check this out for steps to configure your network to use Google's Public DNS.
Note that if the error 504 is showing up on iRacing due to a backend error, the network troubleshooting steps will not work. In that case, you could try using the UI or wait for the developers to sort it out.