Facing a loading error while trying to test drive a car on a track in iRacing? Buying a car ain't an easy decision to make unless you have unlimited money to spare! Well, users seem to be careful about owning cars in a racing sim world too! iRacing, a popular online motorsport simulator, also lets users test drive cars on tracks. However, test driving on iRacing is a bit odd. When you participate in a real test drive at a car showroom, you don't actually have to own the car to do so. You are just trying it out, right? However, in iRacing, you can only "test drive" cars on tracks that you own. Sounds wrong, but it is what it is!
So, if you are trying to test drive a car that you don't own already, you may come across an annoying loading error. In such cases, you'll need to buy that particular car. The same applies to a track you don't own – buy it to get rid of the loading error. But what if you face a loading error even when you already own a car or a track? Keep reading this article to know how to fix such a scenario.
How to fix iRacing test drive loading error?
As mentioned previously, you'll need to own the particular car or the racing track before you try to "test drive" on iRacing. The test drive in iRacing is particularly for players who want to check a car's performance on a particular track, before taking it on an official race. So, if you figure this to be the problem, buy the car or track you want to test and then try test driving. If you already own the car and the track you want to test but still face a loading error, here's what you can try:
1) Restart the iRacing UI or refresh the iRacing website. Additionally, if you are facing this issue on the iRacing UI, try test driving on the main website. This is a basic workaround and you may have tried it already. If so, go on to the next step.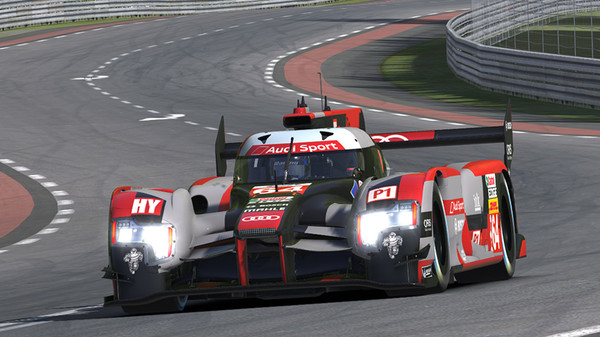 2) iRacing UI or the official website could be down for maintenance, and hence the loading error. In such cases, head over to iRacing's test drive server made for times of maintenance. This website will only work when the developers take down the official servers for maintenance or during updates. This test server will allow you to test any cars and tracks, even if you don't own them. Sounds odd, but maintenance times may actually prove to be a delight for iRacing users.
Also Read: iRacing error 10057: Fixes & Workarounds
3) If the servers aren't down for maintenance and you are still unable to test drive the cars you own, try reinstalling the iRacing UI after removing it. A drastic step, but it helps to tackle annoying bugs sometimes! '
If none of the above workarounds seem to get it done for you, we suggest contacting the iRacing Support. They will most definitely help you figure out the issue. You can either choose to contact them through email (top-right option) or choose to use the chat option (bottom-right corner). You could also consider contacting support on Twitter @iRacingSupport.