Facing a confusing network error on iRacing? Well, you may think of troubleshooting your internet connection as a measure to stop this error from appearing. However, it wouldn't help in most cases of a network error in iRacing. When you dive deep into the official workaround, you will be changing the value of connect_sockets, which is a function related to network sockets. So, it is obviously a network issue with deeper roots in socket programming. Enough about the technical stuff; we will help you get out of this mess as soon as possible. Stay with us till the end of this article!
iRacing's subscription model wasn't always this affordable. During its release in 2008, no one except hard-core racing fans would think about subscribing to iRacing's content due to its insane pricing. However, the developers soon realized and cut down the prices massively. Today, iRacing vouches to provide the same premium service to all its subscribers, with an additional option to own only the content a subscriber wants. Now, such a model does seem extremely appealing. Peeps can try out the one-month subscription before subscribing for the long run. Of course, buying a subscription for a longer period or a bundle of cars/tracks will save you a lot of dollars! Perfect, huh?
Having said that, iRacing's all-online model also means that your network needs to be stable and feature a low ping at all times. You will often find yourself running into a loading error, a network error, or more while using the service. Moreover, iRacing's desktop UI is infamous for running into complicated issues from time to time. The network error is one of those "UI-only" issues in iRacing. Take a look at how you can address it!
Also Read: iRacing loading error without code: Fixes & Workarounds
How to fix iRacing error detected on network device?
iRacing's "error detected on network device" also comes with the error codes 10057, 10035, and 10054. However, you can fix all those by following the upcoming official workaround:
1) Launch Windows Explorer and then open This PC. Next, navigate to My Documents > iRacing.
2) Locate the core.ini file and open it with a text editor like Notepad.
3) Now, look for the section named [Communications]. Under this, you will find a variable called connect_sockets. Change the value from 0 to 1.
4) Save changes and close Windows Explorer.
5) Now, try to launch the game.
As you may have figured, this ain't a simple network problem. However, the workaround is simple to perform; just follow the instructions above.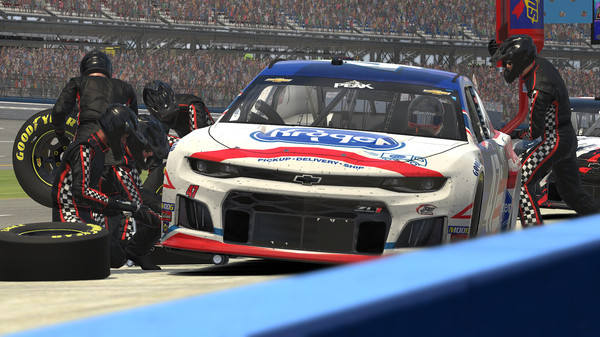 If the above unfortunately doesn't help, make sure that a third-party software app that you have been using isn't causing the conflict. This could be Discord, Teamspeak, Voicemeeter, or any software of that kind. You could try remembering the time this error started appearing; take a look at the apps that run in the background when you launch iRacing UI. Try the trial and error method to figure out which app may be causing this error.
Another possible reason is server maintenance or upcoming updates. Make sure you give the main website a visit to verify whether there's ongoing server maintenance. If none works, contact iRacing's support from here. You can either opt to email or live chat with the support.