Wondering if Grand Theft Auto 5 is CPU or GPU intensive? Well, most of us would think that a game like GTA 5 is hard on the GPU. All the textures, reflections, character physics, and more needs a lot of GPU power to show up in their true glamour. But a demanding game like GTA 5 also needs a powerful CPU that can process all the graphical elements. To make it easier, let us explain it further. A GPU renders the visual elements of a game with the help of a CPU's understanding. The units work together to give you a video game with eye-catchy visual elements at no or minimum input lag. However, most games prefer to use one unit more than the other, depending on the kind of output they provide.
GTA 5 is mostly a combination of life-like sceneries and some very real-looking characters. If you play the game at a high resolution, GTA 5 will obviously consume a lot of GPU power – much more than that of CPU. Basically, if the CPU doesn't need to process many frames, most of the burden falls on the GPU. The higher the resolution, the lesser the frames. So, the higher the graphics settings in GTA 5, the harder it is on your GPU.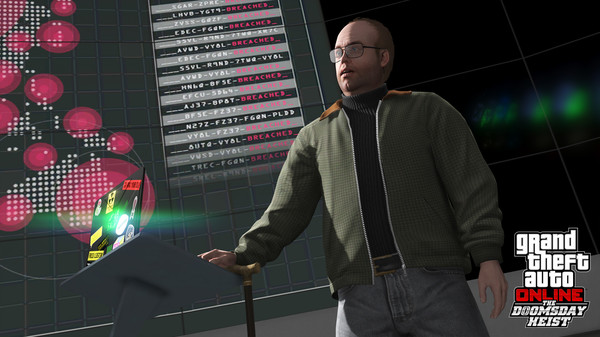 What are the system requirements for GTA 5?
GTA 5 was released for the PC platform around seven years ago. But it is still one of the most widely played video games in the role-playing genre. Now, the system requirements have certainly grown since 2015 as the game received several updates over time. With technology advancing at a pretty fast rate, what was once considered a 'minimum' requirement may have become obsolete now. We will be listing the recommended specs for GTA 5, so if you are looking to upgrade your PC for the game, you'll have a better set of references-
CPU:  Intel Core i5 3470 @ 3.2GHZ (4 cores) or AMD X8 FX-8350 @ 4GHZ (8 cores)
GPU: NVIDIA GTX 660 or AMD HD7870
System RAM: 8GB
VRAM: 2GB
In 2022, the above set of specs should be considered as a minimum. According to reports, upgrading the GPU boosts the performance of the game considerably. So, if you are planning on upgrading your machine for GTA 5, upgrading your GPU first may be a good choice. Again, make sure your CPU-GPU pair is compatible. If your CPU is underpowered, its usage may shoot up and cause frame drops and stuttering in-game. An old CPU will bottleneck a modern GPU's performance.
Concluding, GTA 5 is definitely a more GPU-intensive game – you'll immediately notice a change upon upgrading your GPU. But make sure your CPU is not underpowered as a good CPU-GPU pair is the key to great in-game performance!