A few years back, Rare announced a brand new game 'Everwild'. But over the past few years, things have gone south sideways. Now, the game is getting a complete reboot. Today, we take a look at what's going on with Everwild. A timely release of new titles is pretty rare nowadays. Not kidding, because when something different pops up on the radar it's kind of a big deal. The first trailer of Everwild was released back in 2019 and showcased some unfamiliar characters in a gorgeous open world, and had a touch of magic that intrigued players across the spectrum. If you haven't seen the trailer yet here's the trailer of Everwild below.
At that time, no one knew what genre Everwild will fall in. Speculations about it being an adventure title were flying and few details were slipping out. Fast forward to E3, 2021 and Everwild was noticeably absent from the Xbox showcase. In its place, was a rather exciting crossover between Sea of Thieves and Disney introducing Captain Jack Sparrow into the world but that's it – Everwild was not there.
So, what's going on with Everwild?
Well, come to find out quite a lot. The first major news regarding the game happened to appear in late 2020 when VGC reported that creative director Simon Woodruff resigned from his position at Rare. At that time, Everwild was slated to be a third-person adventure title with a god-game element set in a natural and magical world. But with its noticeable absence from E3 2021, people started asking questions about the game. As of now, new information is starting to leak and VGC once again has more details about Everwild's development.
Things look to have stabilized since Simon's departure back in 2020 but the future of the game is still very unclear. The biggest news is that designer Greg Maylis is supposedly heading the project. He has led the design aspect on some of Rare's biggest game releases including Banjo-Kazooie and Donkey Kong Country and is one of the studio's most senior employees. The ship now clearly has a captain but Everwild has undergone a major reboot. Since the change in leadership what was once a third-person adventure game is now completely in flux. We have learned that the game was completely rebooted while we don't know the specifics.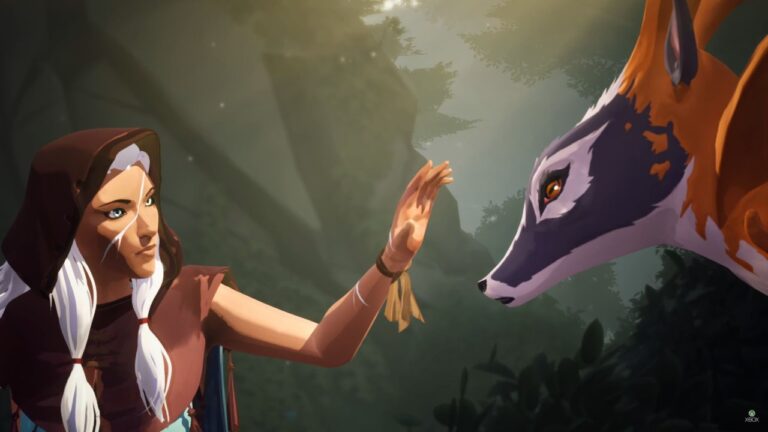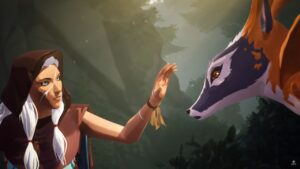 Considering that Everwild has been in development since 2014. In some capacity, it's possible to assume we're still a few years away from seeing this game. One of the biggest challenges is a mandate from Rare's leadership to make Everwild a combat-free experience. This has supposedly challenged the rather small development team, who according to reports has struggled to define the gameplay within Everwild.
When will Everwild release?
At this point, the Rare team is optimistically targeting a 2024 release date for the game that seemingly has no path other than a beautiful art direction an interesting soundtrack. Three years may seem like a lot of time but with seven years already put into the game at various stages. It's safe to say we're closer to the end rather than the start. The sad truth is that it could mean a release or possibly a scrapped project. Nevertheless, Everwild is a game that caught my eye back in 2019 and I'll continue to keep a close eye on it.
There's no confirmation regarding which platforms Everwild will release for. As of now, there's no release date for Everwild for PS4, PS5, Xbox, and Nintendo Switch. Since Microsoft acquired Rare way back, it is unlikely that Everwild will come on PS and Nintendo Switch. But, that also brings good news for Xbox and PC users. Everwild may be released and optimized for the new Xbox consoles at first which would make them console exclusive at the time of release. But, as we know if the game will be released for Xbox consoles then it will definitely find its way to PC users.
I would imagine the dev team is hard at work trying to get the project back on track. Honestly, that's all right with me so now you know what's going on with the release of Everwild. For more such updates stay tuned with Android Gram.