Lies of P has some interesting in-game mechanics, one of which is to block incoming attacks. It has two types, and both of them are important. But blocking attacks alone won't work, especially if you are fighting a bunch of boss-level monsters in the later parts of your in-game journey. So there is no other way but to upgrade your weapons to ensure that the fight goes your way and not the opposite. That's why in this article you will learn how to upgrade your weapons in Lies of P and what kind of materials you will need in the process.
In Lies of P, there are a few things to consider while upgrading weapons. Remember that since it is a souls-like title, complex in-game mechanics are a given. Upgrading weapons also falls into this category. So, let's see what the basic requirements for this action are.
Lies of P Weapons: How to Upgrade them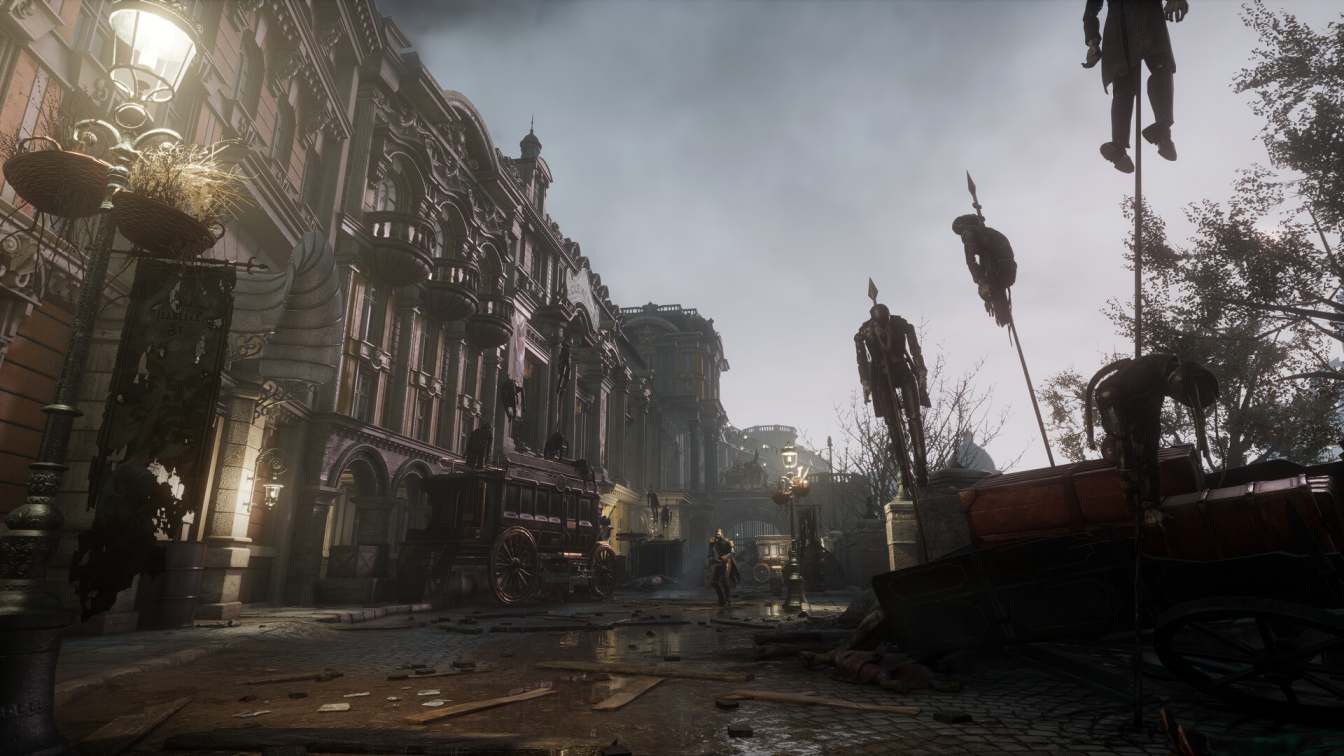 Right after your first boss encounter, you will learn what kind of disadvantage you have. Whether it be in damage dealt with or taken. That's what makes soul-like games so fun to play. At this point, simply using weapons in their basic state won't do you any good. Learning to upgrade is a mandatory thing right now, and you must follow these steps to do so:
Find the upgrade materials
As we said, upgrading weapons in Lies of P can be complex but not too hard to figure out. To upgrade weapons, you need to get various items: Hidden Moonstone, Crescent Moonstone, Covenant Moonstone, and Ergo. The first one can be used to upgrade weapons up to a certain level. You can use a Hidden Moonstone for upgrading weapons up to 3 levels, and then a Crescent Moonstone shall be used. However, upgrading special weapons will require Covenant Moonstone right from the beginning. So you must think with a clear mind about which things should be prioritized first. To get these, you can use these simple tips and tricks:
To get Hidden Moonstones, look for shiny blue orbs. There are a few instances when you will see blue orbs, either in some random loot or while killing red butterflies.
If you want to buy them, then look for Polendina in the Hotel Krat. He can sell you these moonstones in exchange for Ergo.
Ergo, on the other hand, is easier to get; just kill enemies. Also, you will get them inside chests and loot, and they can also be found lying on the ground. Since Ergo is used in weapon upgrades, you must get them as much as possible.
Note: You cannot upgrade weapons right from the beginning of your in-game journey. You will have to get through the initial stages of the game and then head to Hotel Krat. After this, you will be notified that the weapon upgrade system is unlocked.
How do you upgrade weapons in Lies of P?
Once you have the materials you need, simply head to the Hotel Krat and look for an NPC called Eugenie. She will do all the upgrades that you need in exchange for Ergo and moonstones. You can find her on the east side of the hotel or towards the right of the Stargazer. Once you interact with her, select the Upgrade Weapon dialogue, and you will be taken to the Weapon Upgrade menu.
Well, now you know what is required to upgrade weapons in Lies of P. If you got all the information you needed, make sure to follow Android Gram for more.