We are back to share more details on new custom 3rd party mods for Minecraft. This time, we will be presenting a massive mod called MC Eternal for version 1.12.2 of Minecraft. This mod came out last year on 24th October, 2019. Since then, it has been downloaded over 1 million times on different systems. So, you can notice how popular this mod is in the community. Last month on 17th June, the developers of MC Eternal released a new update for the mod adding new features. Lets us get into these details and see what Eternal promises to provide.
MC Eternal Features
Minecraft Eternal can be very interesting to play through. According to the developers, it is even more enjoyable when playing with friends. The main selling aspect of Eternal is the insane amount of quests and objectives it offers. With over 750 weird and wacky challenges to complete, bring along some buddies for a helping hand.
The mod also features harsh boss fights and dungeons crawling with countless difficult mobs, just waiting to be explored. Sink deep into the depths and find new and unique items such as armour, potions and a variety of different weapons. You can also find and collect legendary artifacts in the MC Eternal world so always be on the lookout.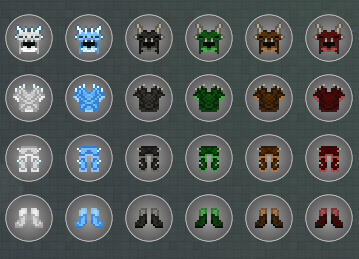 Aside from offering countless monsters and dungeons, MC Eternal mod pack brings 7 new dimensions to the game! If you are done with exploring the overworld, head towards the other dimensions such as the Beneath to find new location to explore.
Be careful though, as Eternal can go a little tough on you at times. The new day and night cycle of this mod makes the darkness more dangerous. Increased mob spawn rate and difficulty is sure to keep you on your toes.
Download
As mentioned earlier, MC Eternal is available for version 1.12.2 of Minecraft. Be sure you run a licensed copy of your game and click here to download the mod pack. The mod is designed to provide optimum performance on mid tier systems so you should be alright.
Therefore, we hope you find this information useful and convincing enough to get you to try Eternal. You can also visit our website for many latest Minecraft mods with their download links available.