A week after the release of its Windows, Console, and Nintendo Switch version, the MyNBA 2K22 app is now available for Apple device owners. While many players have written good reviews, some are upset with the execution of the face scan feature in the app. MyNBA lets you connect your console account to your iOS device. You can then personalize your experience in NBA 2K22 using the MyNBA app. The face scan feature sounds quite interesting. However, many players are unable to use the feature in NBA 2K22 due to a possible bug. Sounds bad, right? But, there are some possible fixes you can try. Let's find out how to troubleshoot the problem.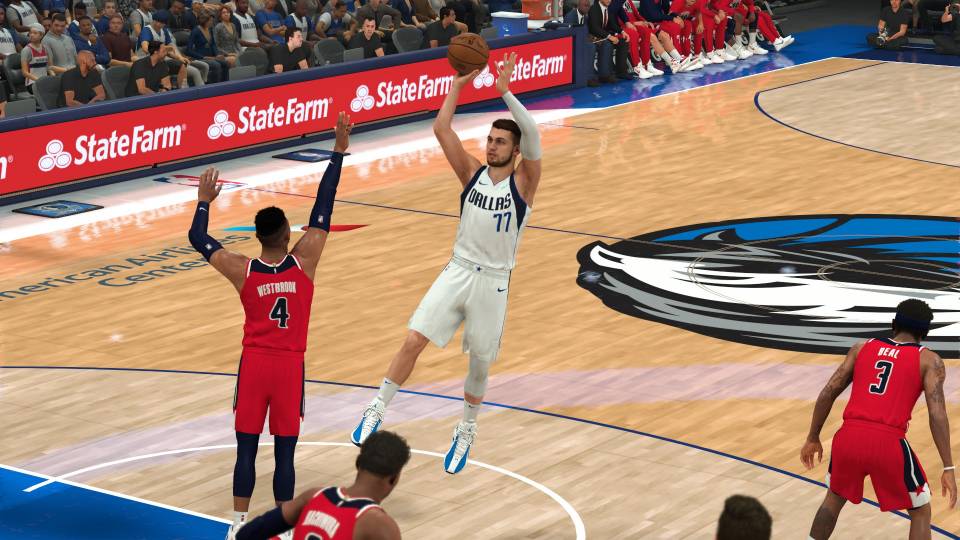 MyNBA 2K22 App: Features
MyNBA 2K22 app made its way into Android first, while the release of the iOS version was delayed. But now that it has finally been released on iOS as well, fans are happy. MyNBA app has a lot of cool features to offer. Once you connect your console account to the app, you can check your VC balance, redeem locker codes, the famous face scan feature, and also regular news updates for NBA 2K22.
The most sought feature of the MyNBA app is, of course, the face scan. Fans are extremely excited about playing a character in NBA 2K22 that looks like them. Some are even ready to accept the fact that the face scan feature is wildly inaccurate. But, many players are reporting not being able to use the app at all. The issues range from blank screens to app crashes. Error messages like "There was some issue with the scan" are also very common. Many disheartened fans have put in reviews on the App Store describing their dilemma. Keep reading to know how you can try and troubleshoot the errors.
MyNBA 2K22 Face Scan App not working on iOS: Fixes?
Well, if your app is crashing or you see a blank screen, you can try uninstalling and reinstalling the app. Make sure you have a stable network connection. Also, app crashes may occur due to insufficient storage in your device. If all of these seem to be fine, then it is probably a bug that needs attention from the developers. If you are getting a message saying that your scan wasn't complete/some issue with the scan, check out these tips to scan your face in the MyNBA app properly:
First, make sure that you have connected the right account. You should connect the account you use to play NBA 2K22. If you connect the wrong account, the game won't be able to find your face scan data.
Be patient while scanning your face. It can take around 10 minutes to complete a full and accurate face scan on the MyNBA app. If you hurry while completing this process, it will most likely end up in an inaccurate result.
Make sure you are in a well-lit area while you scan your face.
You will have to move your head while the app scans your face. Do not move your device.
While moving your head, maintain a slow speed. Do not move your head quickly.
Hope your face scan is working fine by now. For more such updates on video games, stay tuned.