Minecraft is an extremely popular video game. If you were a fan of building blocks as a kid, you are probably a die-hard fan of Minecraft. However, Minecraft users have been facing a lot of errors like Glowstone error and a disturbing error called OpenGL error 1281. If you are facing the same error, you are at the right place for a fix. Read this article to know more about the error and how you can fix it for a better gaming experience.
Minecraft OpenGL error: What is it?
If you are facing an OpenGL error on Minecraft, you are not alone. Several others have been frustrated over the error's stubbornness. But, why is this error occurring? Keep reading to know.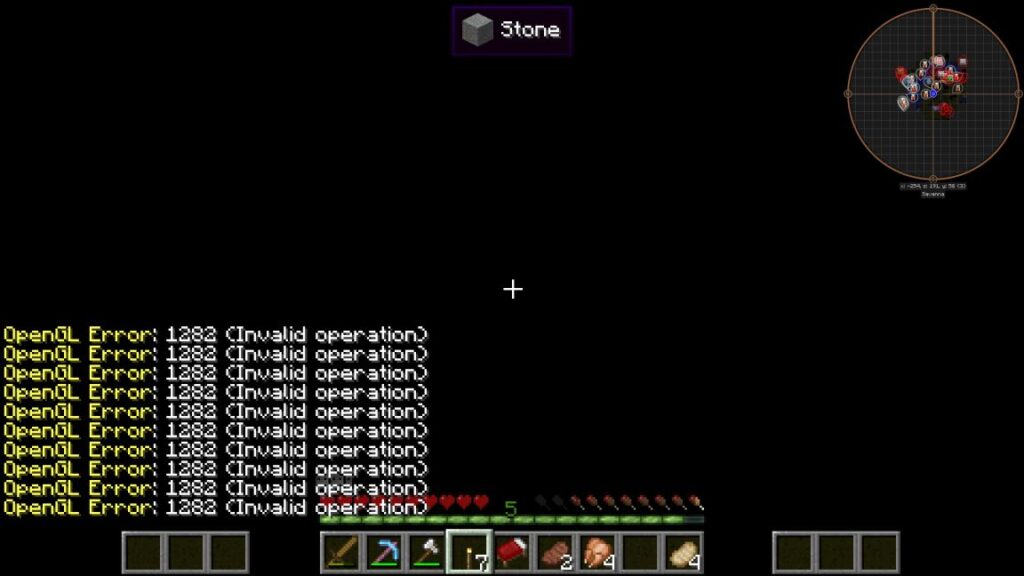 An OpenGL error doesn't point to a flaw in your game or system. OpenGL is a setting in your game which helps the game to run more smoothly on your system. The process reduces the load on your operating system and renders the game through your GPU. Thus, it makes the game run faster. You can understand now why OpenGL is important for Minecraft to run uninterrupted on your system. But why does this error keep popping up?
Essentially, this 1281 error is not how a typical error works. If you get this error, it usually means that your system is working fine along with your game. However, using multiple mods can be a reason as well. The pop up can be very annoying for players as it can hamper the user experience. Looking for ways to fix this error? Here's what a few users suggested as working fixes.
Fixes
If you have enabled OpenGL debugging in Minecraft, you will get this pop-up repeatedly. Go to the game's Options > Video Settings > Others > Show GL errors: OFF. This would successfully disable the debugging notification and the pop-up should stop appearing after that.
If you are using Shaders, know that they are mods. Hence, they are capable of contradicting other mod modules and change a few options in the game by themselves. So, shaders can be the reason you are repeatedly getting error messages although they are useful to set terrains and settings. The better thing to do here is to delete all the shaders or keep them in a separate location for future use.
Update any outdated graphic drivers. Outdated drivers can cause OpenGL errors as well. Check for updates on your GeForce Experience app.
Update all the mods you are using. Outdated mods software can cause conflict and hence, the OpenGL error.
That's it. The above steps will solve Minecraft's OpenGL 1281 error. You can now play the game without any issues.