It's the month of July and it brings good news for people who like to spend their summer playing games. Recently, Japan's one of the biggest multinational video game developer and publisher, Bandai Namco announced a heavy sale on its games.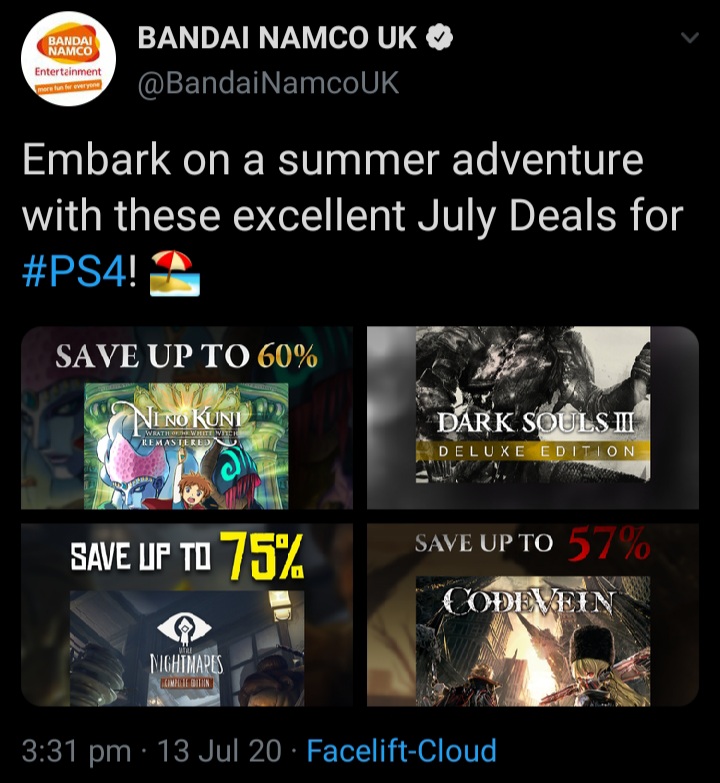 Bandai Namco announced the commencement of the sale on their UK Twitter handle today. Therefore, we present to you the list of games you can avail this offer on :
Ni No Kunli – Wraith Of The White Witch : Remastered
Ni No Kunli Wraith Of The White Witch is a role playing video game developed by Level 5 Studios. It was initially released for the PlayStation 3 under the publication of Bandai Namco back in 2011. Later, it saw a Nintendo Switch and a Windows release before being remastered for the PlayStation 4. You can purchase the remastered game for a discount of up to 60%.
Dark Souls III : Deluxe Edition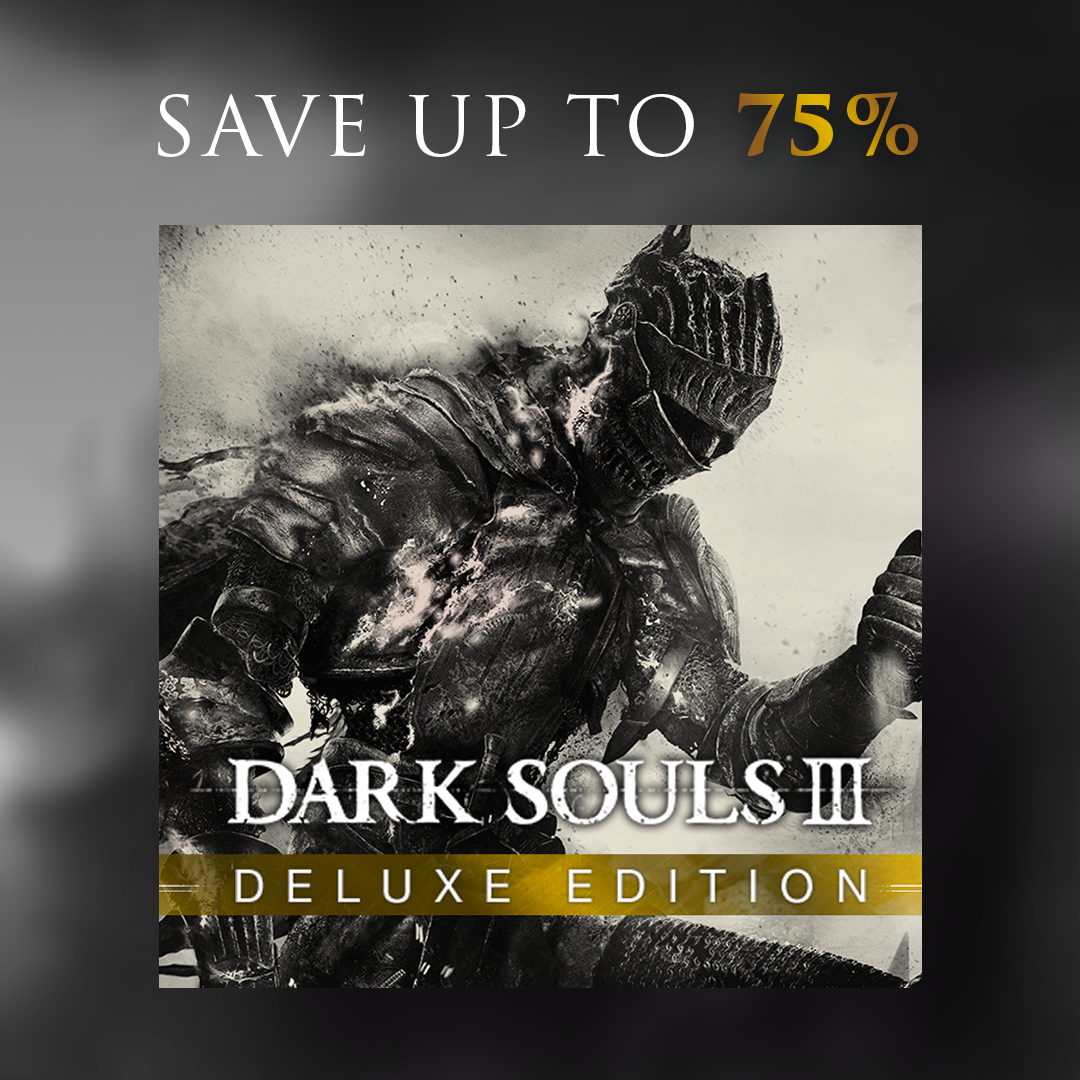 Dark Souls III is an action role playing video game developed by From Software. The game is very well known for its brutal difficulty and steep learning curve. However, underneath all the harsh challenges lie a masterpiece, aesthetical experience with a rich lore. You can avail a massive 75% discount on the deluxe edition. But be careful as Dark Souls doesn't like to hold hands and guide you through it.
Little Nightmares : Complete Edition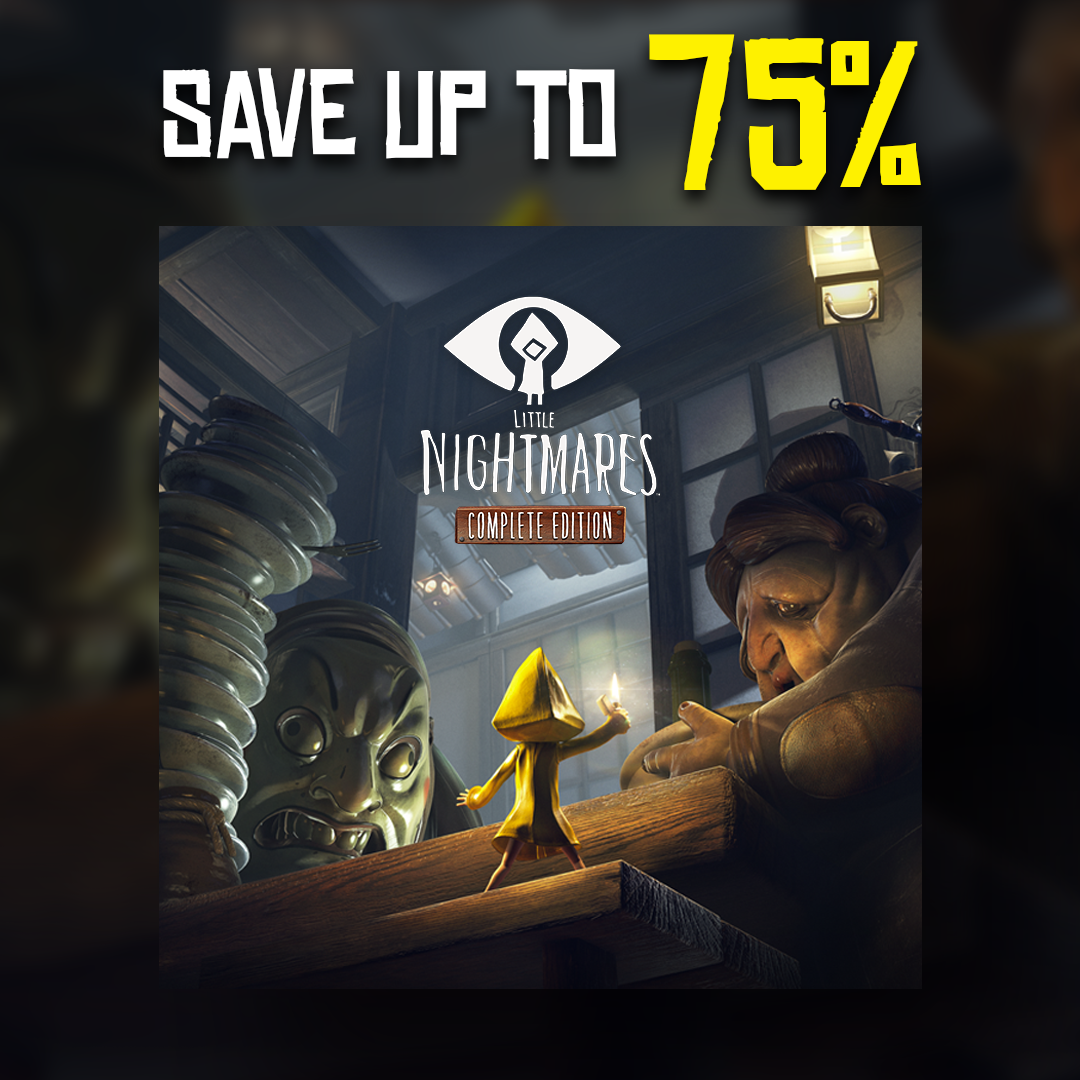 Little Nightmares is a puzzle-platformer, horror adventure game developed by Tarsier Studios. The game is critically acclaimed for its rich atmosphere, graphics sounds and the overall look and feel. It is available for Microsoft's Windows, PlayStation 4, Nintendo Switch, Xbox One and Stadia. Bandai Namco is offering a heavy 75% discount for the complete edition of this game.
Code Vein
Code Vein is an action role playing title, both developed and published by Bandai Namco Entertainment. Although the game has surpassed over a million copies in sale, it has received mixed reviews from both critics and players alike. It is available on PlayStation 4, Xbox One and Microsoft's Windows OS. Check out 57% discount Bandai Namco is offering for it.
Thus, that completes the list of games available on discounted price from Bandai Namco. The sale will be going on throughout the month of July for a PS4 copy of the game, so hurry up and catch the deal.