Lately, many concerning reports have been coming in with the mentions of mysterious balloons floating in the world of Pokemon Go. Team Go Rocket has raided the game and now you can battle the grunts and mini bosses more often with the chance to face the main boss.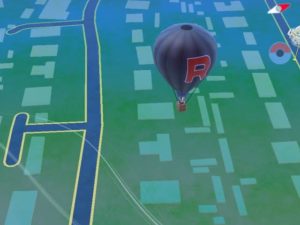 The low level battles fetch many rewards, the highlight being shadow Pokemon. The grunts also drop other items apart from Pokémon and stardust and today we are going to discuss just that.
Finding Mysterious Components
These previously mentioned hot air balloons with the letter 'R' imprinted on them are synonymous among the fans of the Pokémon series. Now, they can be seen near a player for a short duration carrying out their heinous work before they fly away. Clicking on them will start a trainer battle. Defeat the low level grunts for a chance to get a Mysterious Component.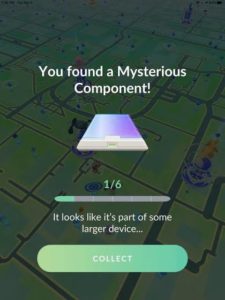 Team Go Rocket Leaders
Upon combining 6 pieces of these Mysterious Components, you will have crafted an item called the Rocket Radar. These radars can help track down mini Team Go Rocket bosses such as Sierra, Cliff or Arlo.
After obtaining a Rocket Radar, the grunts won't drop Mysterious Components as long as you have the radar in your inventory. Therefore, these radars cannot be stacked which means you cannot consecutively battle the mini bosses.
Team Go Rocket Boss
However, to face the main boss Giovanni is a little complicated. During the recent event, new Special Research quest will be available in game. The quests prompts you to fight three Rocket Bosses. Once completed, the quest will reward you with a Super Radar. It can help you find either the main boss Giovanni or a decoy grunt. Defeating the real Giovanni uses up the radar.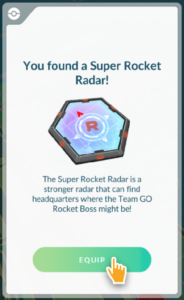 These Super Radars are different from Rocket Radars as they can be stacked in your inventory. Therefore, you can continue your search for Giovanni without being interrupted. Thus, this was all the information we believe is useful about the the mysterious drops from Team Go Rocket.