Datamining of Pokemon Unite has revealed many new leaks for the upcoming content coming in the game. Recent datamined data suggests that Sylveon is going to be coming to Pokemon Unite. Here's everything you need to know.
Pokemon Unite
Packed with loads of content for the players, Pokemon Unite is currently released for Nintendo only. The Android and iOS versions of the game will be releasing somewhere in September. The game looks amazing and features a wide variety of pokemon to choose from along with a handful of in-game items that can enhance pokemon stats in battles. Well, Pokemon Unite comes with a total of 4 maps to carry out multiplayer battles as it is a multiplayer battle arena game.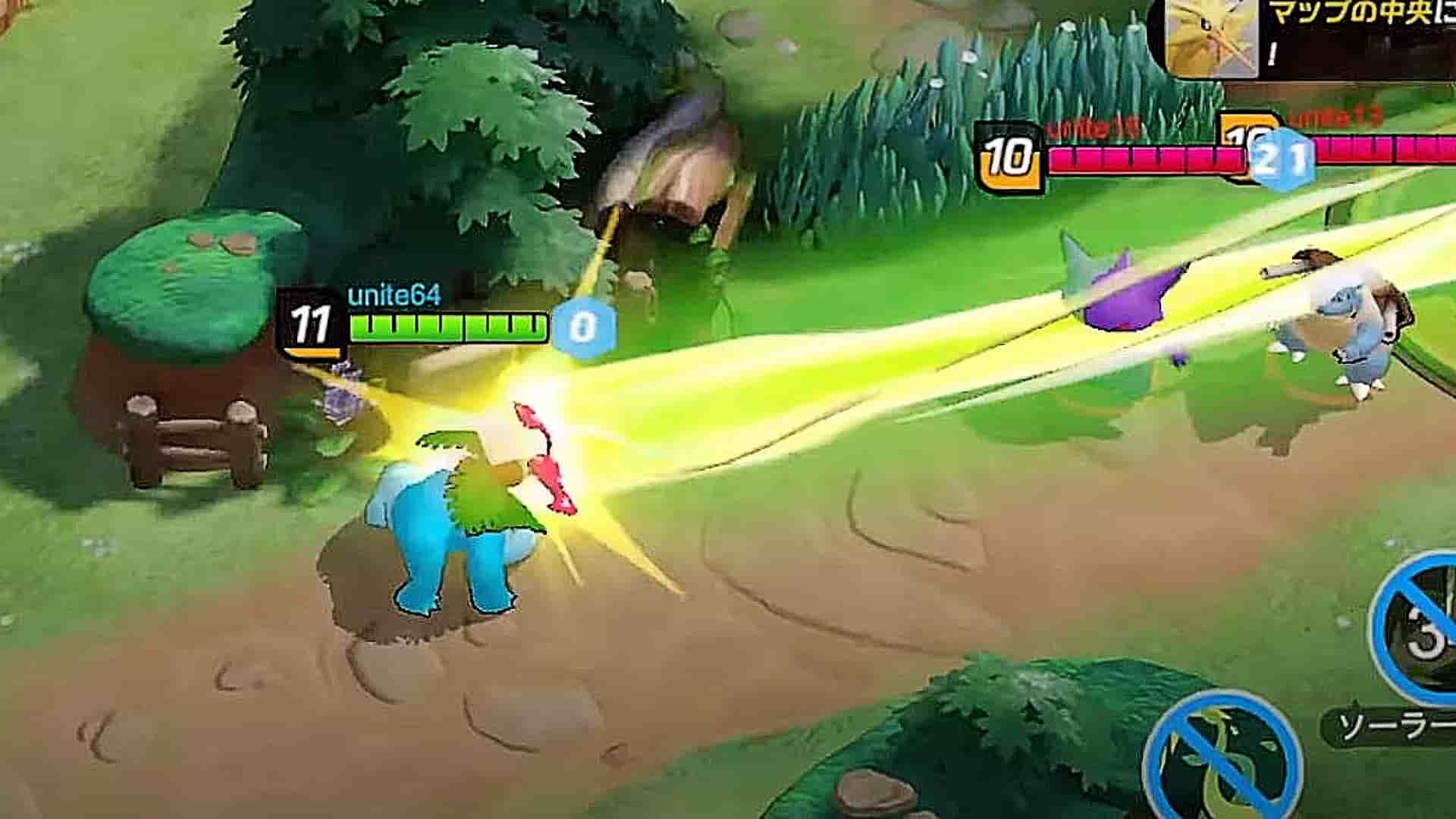 However, with the recent discovery from the datamined data, it has been found that Sylveon might be introduced to Pokemon Unite. For more details, continue reading.
Did you know that Blastoise is confirmed to be coming to Pokemon Unite in the near future? Visit here for more info. Gardevoir, who was supposed to be releasing along with Blastoise has been released, which might mean maybe Blastoise will be released soon.
Gardevoir has officially arrived in #PokemonUNITE! 🌺 pic.twitter.com/JQHBXPzM8J

— Pokémon UNITE (@PokemonUnite) July 28, 2021
Pokemon Unite: Eevee Evolution Sylveon
Sylveon is one among the eight possible evolution for Eevee introduced in Generation VI. It is a Fairy-type pokemon that will be joining the roster of Pokemon Unite. Sylveon is most likely to be added as a playable character along with Blissey/Chansey which are also expected to be added to the game.
POKÉMON UNITE DATAMINE

Some strings of data are mentioning more Pokémon!

✨ New Playable (Sure about 2)
Blissey
Sylveon

✨ Unidentified Role
Nidoking
Venonat
Tauros
Toxicroak
Carnivine
Joltik
Galvantula
Aegislash
Toxapex
Stufful
Pyukumuku
Articuno
Jirachi
Victini
Xerneas

⬇️⬇️

— Eclipse 🌑 𝕯𝖆𝖗𝐤𝖗𝖆𝖎 𝖀𝖒𝖇𝖗𝖆! (@eclipse_tt) July 26, 2021
Well, there isn't much information about Sylveon currently so we can't say for sure which class and playstyle it will be featuring. The pokemon might be released in August or September which also remains subject to change.
However, if more details are leaked, we will update you about the same at the earliest.
More Datamined Information
The spectator mode is available in the Pokemon Unite game data as the datamined data suggested. However, it has not been implemented in the game yet, so expect it to be made available soon. Also, plenty of skins are going to be added to the game as well.