Wondering what the Secret Notes are in Stardew Valley? Secret Notes are a bit confusing for newbies to understand. They are in-game collectibles – each of them leads to a "Loved" gift or an image depicting a puzzle solution. There are 25 Secret Notes in Stardew Valley. You can obtain a Secret Note from various sources and activities like weeds, monsters, chopping trees, fishing, artifact spot, stone, resource clump, and growing a giant crop (100% chance).
However, to get a Secret Note, you will have to unlock them first. Walk to the Bus Stop from The Farm during Winter between 6 am and 4 pm to unlock Secret Notes in Stardew Valley. At the end of the act, you will receive a magnifying glass that will let you detect Secret Notes in the sources. If you have obtained a Secret Note 19 while playing Stardew Valley, here's what it means and how you can obtain the reward associated with it.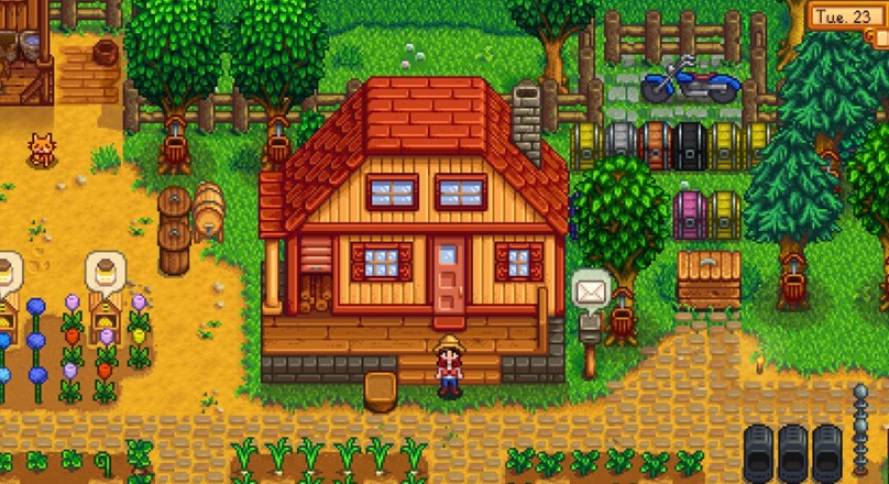 Secret Note 19 in Stardew Valley: What does it mean & How to use it?
Secret Note 19 depicts the location of 1 Willow Lane with a series of arrows. 1 Willow Lane is the address of Sam, Vincent, Jody, and Kent. It is the house next to Pelican Town's southwest passage. The house next to 1 Willow Lane belongs to Haley and Emily. So, to get the associated gift for Secret Note 19, firstly visit 1 Willow Lane. Here's what the Secret Note 19 says –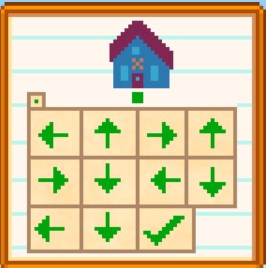 Make sure you start from Sam's house. Don't start from Emily's, as it will lead you to the wrong location. Now, make sure you follow each direction from the above note until your character reaches an endpoint, i.e., no further movement possible.
So, from Sam's house, start moving to the left till you hit the fence and then head north till you hit the fence again. Now, move towards right till you hit the fence again. Now, head north till you hit a small bush. Next, move right till you cross the town and hit the river. Next, head south for a few squares till you hit a block again. Now, take a left until you hit the fence and head south until you hit the truck. Next, move left until you reach behind the house (Mayor Lewis's house) and start right-clicking in that area until you pick up the gift.
The gift will be a Solid Gold Lewis Statue. If you place this statue anywhere in Pelican Town and it is not destroyed within one in-game day, the statue will turn into a rotten plant. You will then receive an unsigned letter in the mail, including 750g. This statue will then appear in Lewis's bedroom (90% chance) or Marnie's bedroom (10% chance). You can keep picking this statue up and placing it in Pelican Town, and each time the statue will turn into a rotten plant. But, you will receive the letter only once.
For more articles on Stardew Valley and other video games, stay tuned to Androidgram!