The Elder Scrolls V: Skyrim is a hugely popular action role-playing game based in an open world of Skyrim. The video game was released more than a decade ago but is still a favorite among RPG lovers! You get to play the main character of the game and explore the world of Skyrim. There will be dungeons, caves, cities, towns, fortresses, and villages for you to explore. The whole game is based on what decisions you take. All your deeds will have consequences.
In Skyrim, you can level up your character by mastering skills. Your world will be filled with non-player characters. You can interact with them freely: marry them, make friends, hire them, or even challenge them. Like I mentioned before, you can even face jail for your deeds. However, it is possible to resist guards or bribing them to get out of jail. Skyrim's possibilities are almost endless. So, pack your bags and go on this adventure where everything may be a surprise.
Read this article to know more about Skyrim's DLCs and their prices.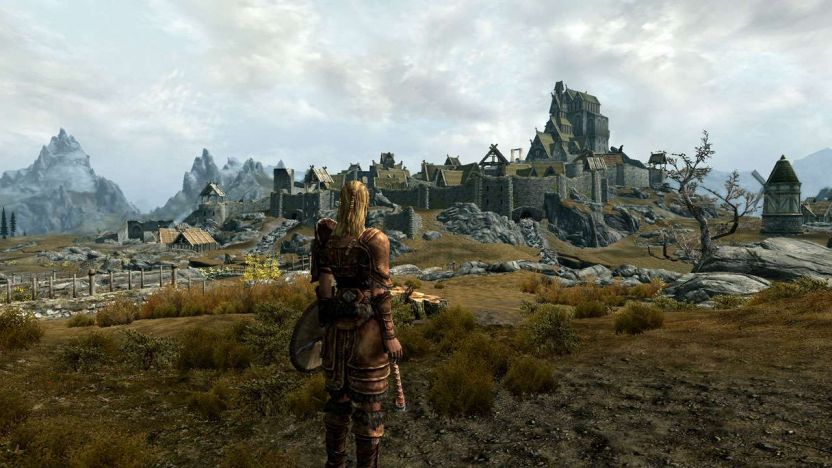 Skyrim Expansion Packs & DLC List
Skyrim has not lagged in terms of providing new content. Being a story-based game, it is imperative to keep the crowd excited and intrigued by providing new storylines and other content. Skyrim has three very popular DLCs which players can buy. We are listing those DLCs in order and their price list. Keep reading to know.
Here's the list of DLCs that was available originally in 2012.
| | | | | |
| --- | --- | --- | --- | --- |
| EXPANSION PACK/DLC | XBOX 360 RELEASE DATE | PC RELEASE DATE | PS3 RELEASE DATE | PRICE |
| DAWNGUARD DLC | JUNE 26, 2012 (360) | JUNE 26, 2012 | FEBRUARY 26, 2013 | $20.00 |
| HEARTHFIRE DLC |  SEPTEMBER 4, 2012 | OCTOBER 4, 2012 | FEBRUARY 19, 2013 | $4.99 |
| DRAGONBORN DLC | DECEMBER 4, 2012 | FEBRUARY 5, 2013 | FEBRUARY 12, 2013 | $20.00 |
However, newer consoles were released, developers had to keep up with time. Hence, The Elder Scrolls V: Skyrim Special Edition was released in 2016 for all the newer hardware (PC, Xbox One, PS4). The Special Edition of Skyrim includes all three DLCs and a graphical upgrade.
| | | |
| --- | --- | --- |
| EXPANSION PACK/DLC | RELEASE DATE | PRICE |
| SKYRIM SPECIAL EDITION (ALL 3 DLCs INCLUDED) | OCTOBER 28, 2016 | $39.99 |
| SKYRIM VR (FOR VR USERS AND ALL 3 DLCs INCLUDED) | APRIL 3, 2018 | $59.99 |
| SKYRIM SOUNDTRACK | FEBRUARY 11, 2020 | $15.99 |
The developers are also planning to release the video game and its expansion DLCs for the newest consoles (PS5 and Xbox X|S Series) in 2021. This release will come as an Anniversary Special Edition of Skyrim and be released for PC, Xbox One, Xbox Series X|S, PS4, and PS5. Some new content will also be included: 500 pieces of unique content from Creation Club, including new quests, dungeons, bosses, weapons, spells, and more. Three new DLCs are bundled with this edition: fishing, survival mode, and Saints and Seducers quests.
| | | |
| --- | --- | --- |
| EXPANSION PACK/DLC | RELEASE DATE | PRICE |
| SKYRIM ANNIVERSARY EDITION | NOVEMBER 11, 2021 | UNKNOWN |