Splitgate features a bunch of languages to choose from. However, without a proper language changing option in-game, players are not able to change languages in Splitgate. So, here we are to help you with this. Continue reading this article to know how to do so.
Splitgate
Developed and published by 1047, Splitgate is the new free-to-play PvP portal shooter game. Featuring engaging gameplay with unique mechanics, the game is surely going to be successful once it is released. However, the game was in Beta for almost 2 years and received many positive reviews from giants like IGN, GamesRadar, etc.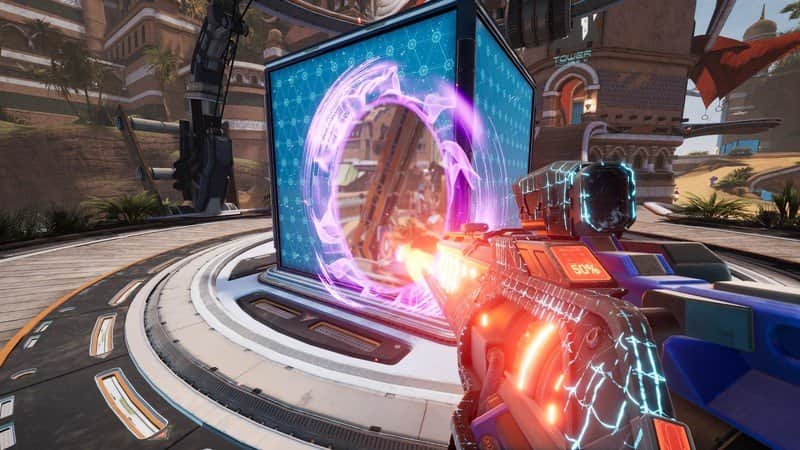 It also managed to reach an all-time peak of more than 65K concurrent players on Steam which is a remarkable feat. Well, due to this, the game servers suffered many complications which led to many issues. The devs are currently working to get the game fixed before it is officially released as many players are running into unable to authenticate errors while some are facing game crashes. With a small dev team, it will be a tedious task to fix the errors in such a short time, but let us hope for the best.
Anyways, back to our topic. So, if you are interested to know how to change languages in Splitgate, this article will provide you with all the information you need.
Splitgate: How to change languages
So, the given steps will help you change language in Splitgate. However, this method will work only on Steam i.e. on PC.
Well, unlike other games, Splitgate doesn't feature an in-game language-changing option yet. So, to change the language you will need to manually set the launch options corresponding to the language you want. To do so, follow the steps given below-
Open Steam and click on the Library tab
Now, find Splitgate and right-click on it, and select the Properties option
Here you will find the "Launch options" option under the General Tab.
Now, you will need to enter the following code: " -culture=xx", where xx is for English. To change language, all you need to do is replace xx with the corresponding language code listed below and your in-game language will be changed.

fr for French
de for German
it for Italian
ja for Japanese
pl for Polish
pt for Portugues
ro for Romanian
ru for Russian
es for Spanish
tr for Turkish.
We hope this guide was helpful to you and you were able to change your language in Splitgate without any other issues. Enjoy!