We have received reports of yet another issue faced by players playing Super People and this time it is the can't connect to GeeGee(300) server error code that restricts players from accessing the game. So, if you are facing the same error, make sure to read this article till the end to know if there is a fix for this issue yet. Here's everything you need to know.
According to the reviews of many curators that tried the game recently, Super People is a definite combination of all the popular BR games mixed into one. With highly intense fast-paced gameplay along with new and improved character customizations, the game is believed to make history once it is ready for commercial release. The game claims that it will revolutionize the whole BR genre by implementing character-based unique abilities and skills. Also, did you know that players can also craft items in-game while in a match? Well, that's an interesting addition to the BR genre, for sure.
However, the current state of the game isn't quite good as it is riddled with a wide variety of errors and issues that seem to be repelling players for good. One such issue that many have reported is the Can't connect to GeeGee (300) server error code. More details about this are shared below.
Super People Can't connect to GeeGee (300) server error code troubling players: Is there any fix yet
According to reports, whenever players launch the game, the message "Cannot Connect To GeeGee (300)" is displayed on the screen. Well, there is a Reconnecting option as well, but unfortunately, that doesn't do anything.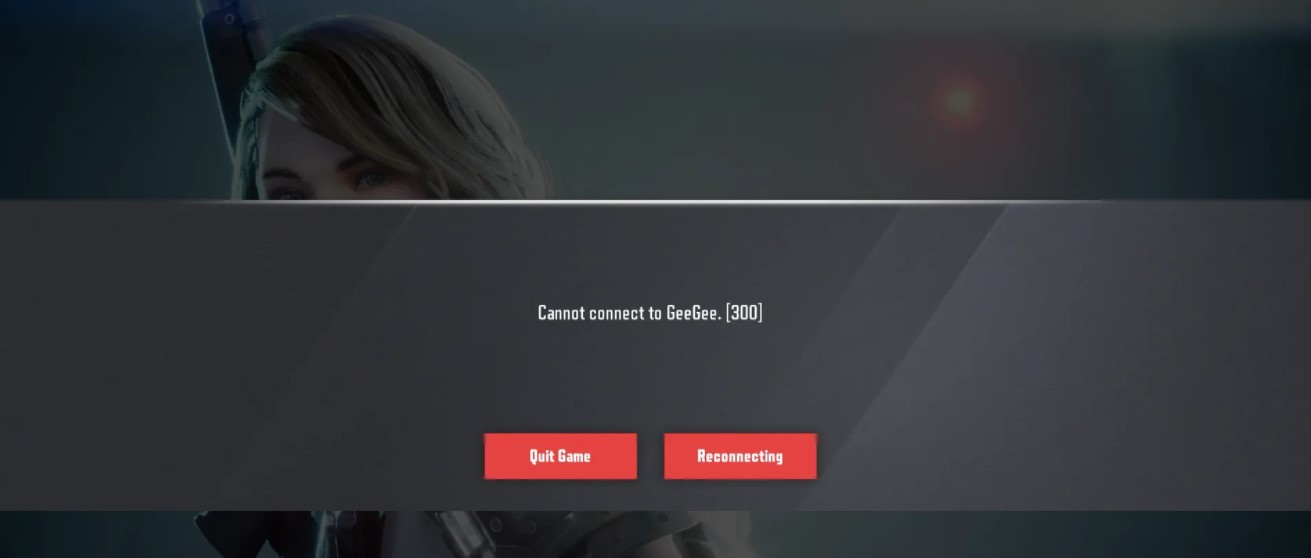 With that being said, now you might be wondering if there is a fix for this issue, right? Well, there is no official acknowledgment from the devs regarding this which means that a patch fix update is not going to be released anytime soon. In the meantime, you can try out these temporary workarounds that might get your game running again.
1) Since the error is regarding server connection, this might be caused because of your internet. So, if you are using a Wifi connection to access the internet, consider switching to a wired connection for better connectivity as well as speed.
2) Using a VPN might fix this error for you. However, VPNs can drastically increase your in-game ping and latency, so make sure you're ready for the trade-off.
3) Also, if you are getting a server error code, this might mean that the servers are offline during that time. Consider, checking the official Super People Twitter page for updates regarding server status as currently there is no dedicated website to check the server status of the game.
And if none of the methods are working for you, then try reinstalling the game. This is all you can do as of now, to fix this error. However, if more information about this issue and its fixes are released in the future, we will be updating this article accordingly at the earliest. For more such guides and information on new games, make sure to stay tuned with us on AndroidGram.