Video games with multiplayer modules, be it MMO or party-based teaming up, heavily depend on two things. And those are robust internal servers on the developer's side and a stable internet connection on the client's side. However, servers can sometimes be hard to maintain, especially when a game faces a lot of traffic at one time. If you are unable to challenge your friend for a head-to-head match on UFC 4, it may be due to a server outage on EA's side. But it could be your network connection too. In this article, we will help you figure out the cause of multiplayer not working on UFC 4 and solve it easily.
UFC 4 is the latest available installment of the popular MMA simulation video game series developed and published by EA. The game was released on August 14, 2020, and is only playable on PlayStation 4 and Xbox One consoles. That's a bummer! However, fans believe that UFC 5 is arriving soon, most likely in 2022. A new UFC title should obviously include next-gen console support and more optimized graphics. Well, there are a lot of limitations in UFC 4 which UFC 5 is expected to tackle. For example, UFC 4 doesn't support crossplay. The game targets only a small audience, and without crossplay, it is inevitable to run into matchmaking problems. But it is what it is – what EA brings about in UFC 5 is something we will know in the future.
How to fix UFC 4's multiplayer not working problem?
The first thing you should check is your network connection. Well, things may seem working fine from the outside; some extensive troubleshooting will not hurt! You could perform a ping test, but that will show you an immediate value. What if you are losing internet at times only? An unstable internet connection or fluctuating ping is one of the most common causes of connection and matchmaking issues in video games. To take care of this, reboot your router and modem. After you switch off both devices, unplug all cables from the router and let both the router and modem be for about a couple of minutes. Once the wait is over, you can plug back the cables and switch on your router and modem. While you do this, restart your console as well before connecting to the WiFi again. Now, try inviting your friend.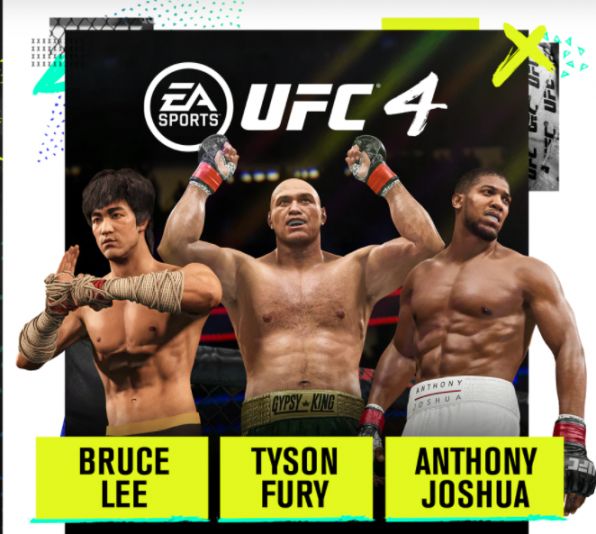 Keep a check on your router's signal or ping continuously. Are you losing out on the connection at times? It could be a faulty router. If you have a second router in reach, try using it and check whether the issue persists. You could also try using a wired connection to stabilize your network. If you are unable to fix the fluctuating ping, contacting your ISP for help would be the best thing to do. EA also suggests checking your system's date and time as a wrong time zone could be a reason behind a server connection problem.
Not a network issue? You could try clearing your console cache and restarting the game. To clear any console cache, you will need to power cycle it. Here's a detailed guide to clearing Xbox One or PS4 cache. If clearing cache doesn't work, you could try reinstalling UFC 4 entirely. Sometimes, corrupted game files cause the multiplayer module to misbehave. Reinstalling the game could help in such cases. Another thing you should keep in mind is that UFC 4 doesn't support crossplay. So, if you are looking for ways to invite your friend, who is on a different platform, you now know what's going wrong.
EA's servers may be down
If things haven't worked out for you yet, it is likely that UF4's servers are facing an outage. It could be particular to UFC 4 or EA's services may be down entirely. In such cases, you could try reporting the situation to EA. But EA may already be aware of the situation; try playing the game after a few hours or a day. Keep an eye on EA's social media handles for notifications regarding server maintenance or outages.
For more articles, stay tuned to Androidgram!