Taming a wolf may sound very fascinating to some! In Valheim, doing so can be very profitable. Animals drop a lot of essential stuff needed to survive in the game. Wolfs are medium-sized wild dogs native to the Mountain biome of Valheim. They can be dangerous and deadly if the player fails to defend himself properly. But, once tamed, wolves are fierce guards and can fight alongside the player in battles. However, as you can understand already, taming a wolf is a hard task to accomplish. But, once done, it's extremely rewarding to have a wolf by your side. And, you can even name your tamed wolf in Valheim. Exciting right? We know. That is why we have brought to you a very special list of names for your wolf!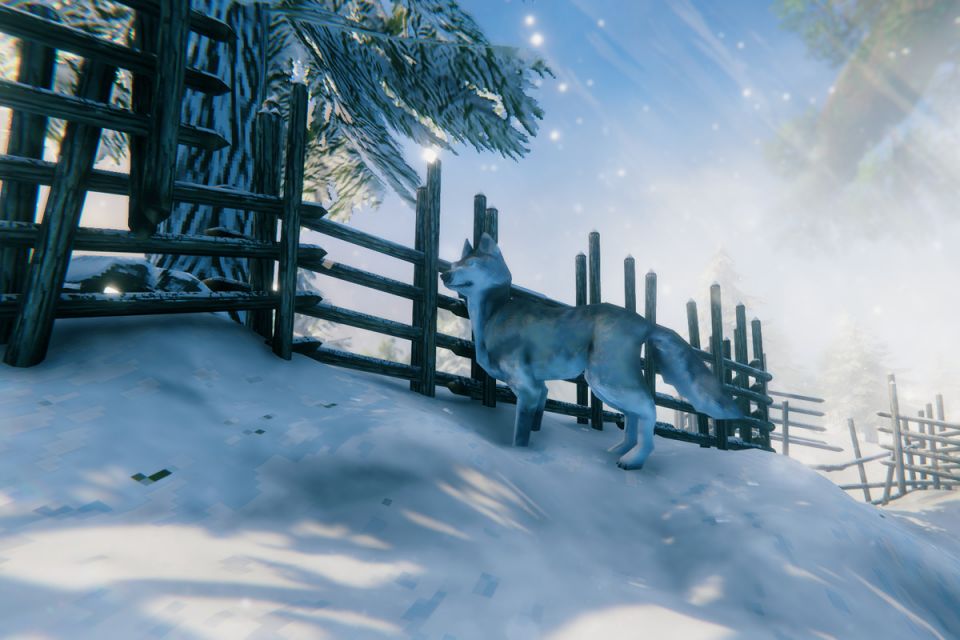 How to tame a wolf in Valheim?
You will be able to tame a wolf in a similar way you would tame a boar in Valheim. However, wolves can be much more harder to tame. You will have to defend yourself properly while doing so. Wolves have to be restricted in an area and given food in order to tame them. You will need Boar meat, Deer meat, Lox meat, Neck tail, Raw fish or Sausages to feed a wolf. Build a pen and lure one of them inside. Give them enough food until they become tame.
Now, the best way to trap a wolf is to build a trench three levels deep. They cannot break through a hole like they can through fences. Wolves can also breed quickly resulting in a greater colony of them. All of them can defend you and help your survive in Valheim. They can be categorised according to their rarity. A rare wolf will be denoted by stars. Make sure you explore the world at night to trap rare wolves and make your pact stronger.
Wolf Name Ideas List
Here's a list of perfect names for your wolf in Valheim.
| | | | |
| --- | --- | --- | --- |
| Alaska | Griffin | London | Xerxes |
| Alpha | Gunner | Ludwig | Luna |
| Anton | Hawk | Magnum | Raven |
| Apache | Hunter | Neon | Twilight |
| Aragorn | Ink | Onyx | Venus |
| Beast | Jaha | Peter | Violet |
| Blitzer | Jasper | Earl Grey | Witch |
| Bolt | Jon Snow | Cypress | Winter |
| Brutus | Klondike | Synergy | Zumba |
| Caeser | Knight | Yukon | Paris |
Have fun naming your pet wolf in Valheim!