Minecraft is a very expansive experience. In essence, it is truly a never ending game. Sure you can beat the Ender Dragon and trigger the end credits, but that's not where the experience stops. The game ends when you stop playing. Thus to extend the fun you have with Minecraft, the community offers a variety of mods. Today we are talking about a mod called Valhelsia 2 and what new does it promise to add to your gameplay.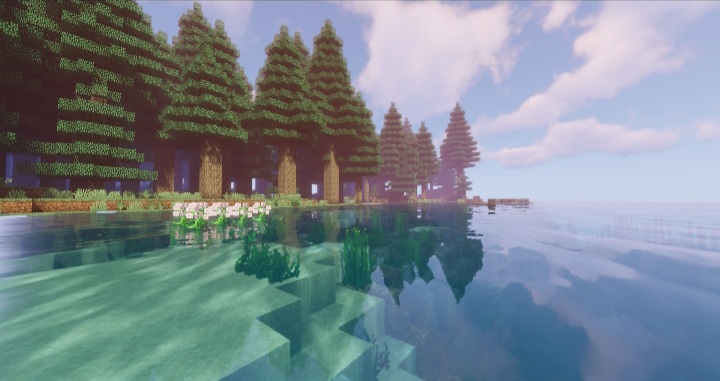 The Valhelsia 2 mod pack for Minecraft runs on version 1.15.2 of the game. It was launched earlier this year on 9th Jan, 2020 and has received a new update recently on 6th July. With over nine hundred thousand downloads so far, Valhelsia 2 is something worth checking out.
Valhelsia 2 Features
This mod, just like most other ones available on the internet, works towards providing better visuals to your game. But visual enhancements aside, it also adds new features and mechanics as well. To go over a few of them, Valhelsia 2 features tons of new biomes. Lots of extra mobs have also been added, which includes animals as well. Which means, more food items.
On top of that, you will discover new dimensions apart from the Nether and the End in Valhelsia 2. Which will have new and different biomes of their own. Many new blocks have been added which give you more building options. Furthermore, to ease your work, you will find new tools such as spears and knives in the world which will also be craftable via blueprints. You can also chose to modify them for better efficiency.
Additionally, the mod offers you the ability to set up fully automatic factories and farms. Ask any long time Minecraft player and they will tell you the importance of fully automated farms. They save time and gives an abundant supply of resources. Thus, it's nice to see it included in Valhelsia 2 mod pack.
Download & System Requirements
Valhelsia 2 mod pack does not require much from your system. All it needs is a licenced copy of Minecraft and a minimum of 5 gigabytes of RAM. Although, the creator of this mod recommends atleast 6 GB of memory for it to provide optimum performance, it can also be supported by a crisp 5 GB supply of RAM.
You can download the Valhelsia 2 mod pack by clicking here.
Therefore, we hope you find this helpful and convincing enough to try out this new mod. Check back on us often to see new and interesting mod packs for Minecraft.