Are you wondering where the Desert Shop is located on the map of Adopt Me? Well, you have come to the right place to gain all the information you seek. Here's everything you need to know.
Adopt Me is no doubt the #1 Roblox game that has over 20B visits in total. It is a pet-simulator game that features a wide variety of really adorable pets. The game's popularity has been increasing significantly due to the fact that it receives consistent yet interesting updates that never disappoint the fans. Recently, the Desert Map update went live in the game featuring an overhaul of the Adopt Me map along with new pets, a Desert Shop, and much more.
Well, the Desert Map update is a bit different from the previous updates that Adopt Me had received. This is because it is a limited period update that will stay in the game for only 36 hours. Yes, after 36 hours, the map will be changed to the normal one and the additional content will not be available for purchase after the time period. There are some players who have logged in to the game after the 36 hours time period and are unable to find the Desert Shop in Adopt Me. If you are one of them, then continue reading this article till the end for more information on this.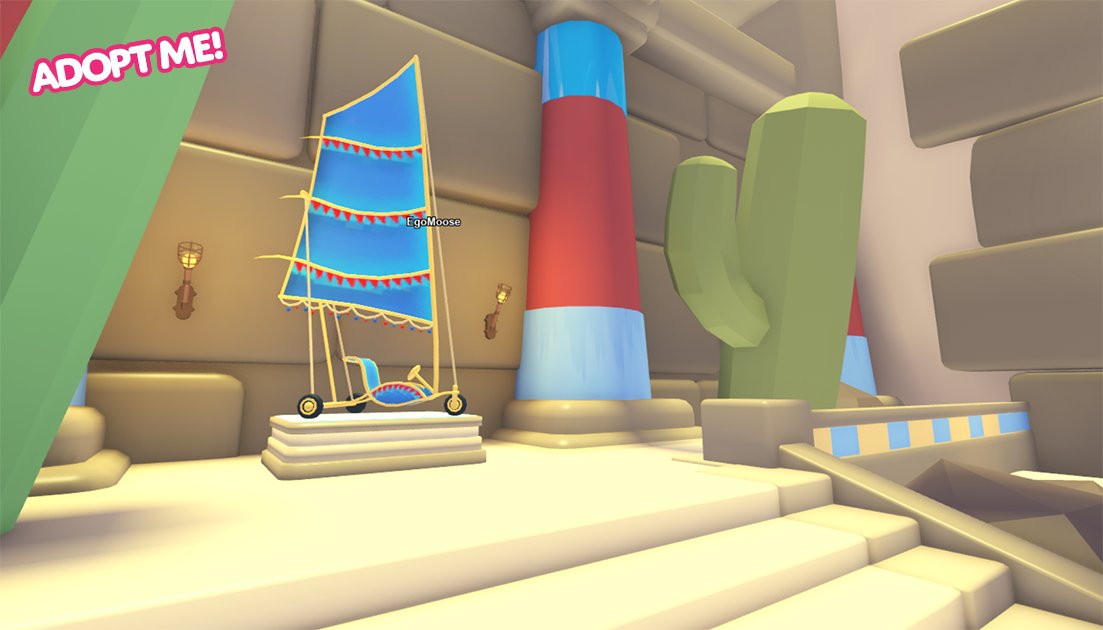 Where is the Desert shop in Adopt Me?
Players who have missed to enjoy the Desert Map update in Adopt Me should not be disappointed because the Desert Map update will return in February 2022 as well. In the meantime, if you wish to visit the Desert Shop in the game, follow the given instructions.
When you are spawned on the Adopt Me map, head straight to the bridge that connects to the Nursery Building in the game. Once you are there, go to your right where the river used to be. If the Desert Map hasn't been back to normal, you will see that there is a sign that says- "Shop will return next month". This means that the Desert Shop has been removed from the game for now and will be returning in February 2022. And if the map has turned to the normal Adopt Me map, this means that the Desert Shop has now been buried under the river.
So, this was all about where to find the Desert Shop in Adopt Me. If you are interested in knowing more about Adopt Me and new games, make sure to stay tuned with us on AndroidGram.