Not receiving notifications from the Yahoo Finance app? Well, that's not a favorable situation. Users who actively participate in the world of finance require timely updates on stocks. The Yahoo Finance app lets users access real-time information conveniently from their mobile devices. With Yahoo Finance, you can subscribe for updates on only the stocks you want to follow. You can also opt to receive personalized financial news. Not only stocks, but you can also keep track of currencies, commodities, bonds, equities, and world indices. Users can also add their personal portfolio to track its performance – all from one app. Now, to enjoy the full benefits of the app, the notification system has to be working. Otherwise, one would have to keep track of the updates manually, which is inconvenient and probably impossible.
Applications like the Yahoo Finance app are prone to glitches. Yahoo Finance is tasked to provide you with real-time updates. Real-time updates require stable internet on your side, all the time. It isn't easy to ensure the stability of an internet connection at all times. As a result, you may miss a timely notification from the app. It's not only a bad internet connection – it could also be an issue that requires official attention. As mentioned before, notifications from the Yahoo Finance app are a must for its users. However, many users have reported not receiving timely notifications. If you are facing the same, keep reading this article to know a few fixes and workarounds.
Also Read: Fafsa not letting me log in: Fixes & Workarounds
How to fix Yahoo Finance app notifications not working?
Firstly, make sure that you have enabled notifications in the app. Head over to Menu > Settings > Notifications and enable it. You should also check your phone notification settings. Make sure that you have allowed the app to send you notifications. Now, to receive price alerts for a particular stock, you'll need to enable notifications for it. To do so, visit the page of the stock you want to receive notifications from, and tap on the bell icon.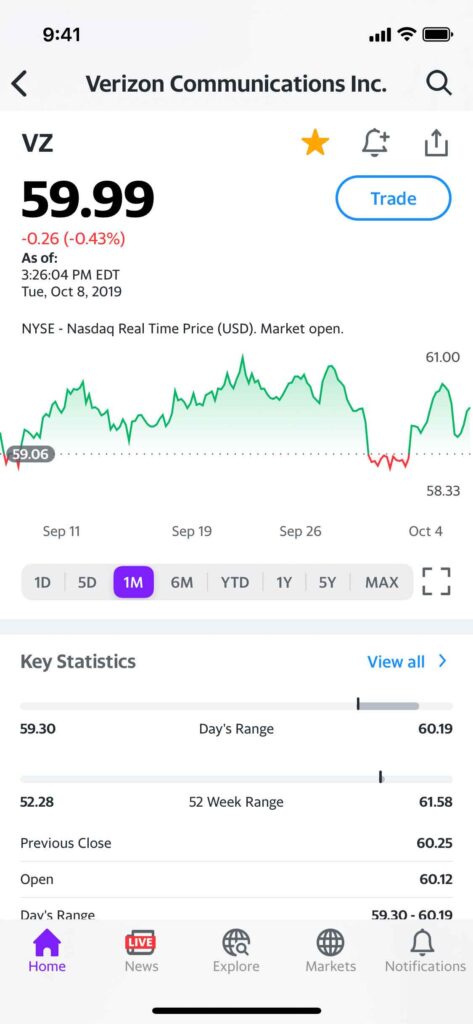 If notifications are enabled for you, but you still aren't receiving notifications, make sure that your network connection is stable as it can be. Try restarting your device, and follow the app's behavior after the restart. Also, try the following workarounds:
1) Make sure that the Yahoo Finance app is updated and in its latest version.
2) Disable battery saver mode.
3) Make sure your phone isn't set to DND, Priority Only, or is silent.
4) Clear Yahoo Finance app cache. Or, you can simply try reinstalling the app.
If nothing works, you can be sure that it's not a problem on your side. Many users have struggled with the Yahoo Finance app not sending notifications and ultimately switched to a different service. The officials need to address the bugs and glitches in the app for user convenience. But we sure hope that the above-mentioned tips managed to fix the issue for you. For more such articles, stay tuned to us!