Flyers, or flying dinosaurs, make traveling across the map very convenient for players in ARK Survival Evolved. This allows players to quickly access regions all around the map and experience them from a flying point of view. Each flyer has its own set of skills and characteristics that can be used in different ways depending on the player's playstyle or at different stages in the game. We have compiled a list of the Top 10 Flyers ARK Survival Evolved
1) Tapejara
It is an OG flyer and easily so with it being entirely possible for the bowler and club to knock eight. As far as its build is concerned, it is small and weak but extremely agile – much like the Pteranodons. 
2) The Quetzal
It was once the largest flying creature in ARK Survival Evolved and also one of the most difficult tame. It can be used by the players for many different playstyles. Due to its strong stamina, it can be seen as a great gathering companion.
3) Void Wyrm
Once tamed, Void Wyrm offers a 285 leveled creature with more points rolled into stats. It is a great choice for damaging tech. It is, however, not often ranked as the top flyers but its strongest bite attacks and wing flaps make it worth being listed. 
4) Maewing
Maewings are docile creatures that wander around the Eden biome, swimming in its lakes and rivers. Maewings will take to the skies when threatened, leaping into the air and gliding away at high speeds.
5) Astrodelphis
They are a very curious species, similar to Ichthyosaurus, and will often swim towards you and around you out of curiosity. If you get too close, it will bite you repeatedly
6) Crystal Wyvern
By far it is the easiest tame on the list. It possesses all of the generic wyvern functions. Its breath attacks are not the specialty, but it is one of the fastest Wyverns in the ARK.
7) The Rock Drake
It is an all-purpose glider. Although it offers no possibilities to reach the sky, it can be countered with a wealth of abilities. It can swim underwater, can dive at an incredibly high speed, and scale at any degree of angle, thus it is an all-terrain travel choice.
Also read about the new Naruto and Boruto game
8) The Snow Owl
It is a great pick in comparison to a pteranodon as it travels at a fairly high speed. Its flights are enhanced with a swooping glide that can improve with imprinting. It is highly preferred by the players due to its damage dealing and healing abilities.
9) The Griffin
It is the first unofficial flyer to grace ARK. It is incredibly good at landing damage and a great choice for chasing and shooting whilst the tame. These are said to be king of the sky when mastered.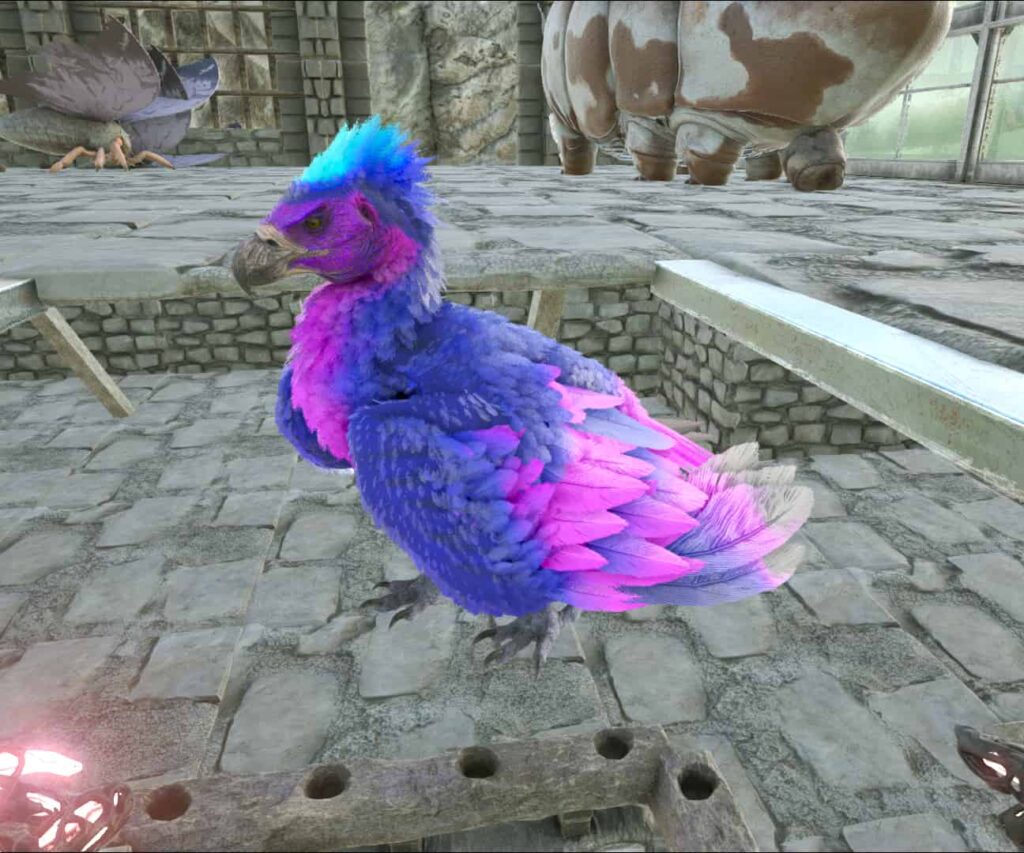 10) The Argentavis
It is not only a great flyer but one of the best creatures in the entire game. Despite being slow, its high health, damage, and rapid regeneration buffs top the list. Its purposes within the game make it a must-have.