NBA 2K22's VC (Virtual Currency) system has been broken for days. Players facing issues have reported not being able to collect or receive VC as expected or deserved. Adding to this, the daily spin rewards system is now broken too. Imagine spending VC to collect items but not being able to collect those. Players are naturally very annoyed with the game's bugs. Have the NBA 2K22's developers acknowledged all the issues haunting the VC system? Well, a fix is still awaited. Read this article to know more.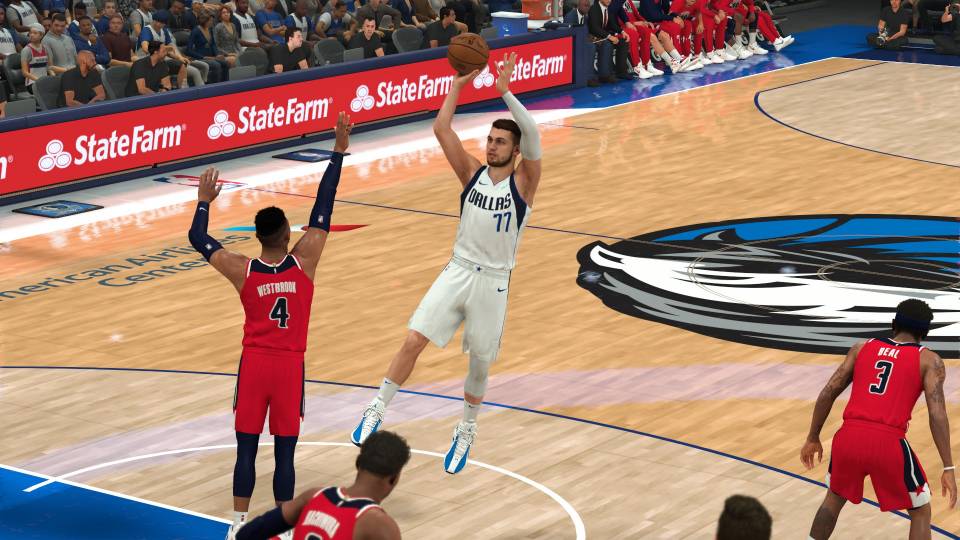 Players not receiving daily spin rewards in NBA 2K22
I just wanted to address that after winning a free clothing item (NBA Store, Swags, Under Armour, Nike, etc.) from Daily Spin everything is still full price when you visit the current store.
Players are frustrated with the bug plaguing the VC system from a long time. And, now a similar issue is being reported with the daily spin as well. Reports claim that even if an item is declared free for a player, the player is still seeing full prices when he is visiting the store. So, even after winning a free item, players will have to collect the "free" item by paying the full amount. This is absolutely illogical and annoying. Players are, therefore, demanding full refund for the amount of VC they wasted on spinning the wheel and on "buying a free item".
What do developers have to say?
Some players suggest reporting directly to the 2K support by raising a ticket or by tweeting to them. This kind of bugs are not new in the NBA 2K franchise. Reports say that there have been bugs in the reward system even in old titles of the franchise. The developers have been accused of not bothering to solve any bugs even after repeated crys for help. Even if loads of players have reported about the glitched VC system and daily spin rewards system, 2K has not addressed any of the bugs till now. However, on contacting the support, most of the replies said that they will be looking into it. If the bugs are not solved, it is likely that NBA 2K22 will lose player base.
That's why I'm not buying this game asap. I'll probably get it when it's on huge sales or like last year not even buying it while following all the issue pc player are still experiencing years after years. I feel your frustration.
If you are facing this issue, we suggest reporting it through support or tweeting to the official handle of 2K. You can also live chat with them. We hope the developers do the needful as soon as possible. For more such updates, stay tuned.