Pokemon Unite is slowly becoming immensely popular in the e-sports scenario. Although the pay-to-win vibes of the game had affected its reputation, it still has a good grip on the e-sports scenario. Many organizations are announcing paid tournaments of Pokemon Unite with high prize pools. As a result, the game has attracted a huge competitive crowd. Everyone wants to be the best and win something out of the tournaments.
You will need a strong team to participate and increase your winning chances in any Pokemon Unite challenges. However, as much as player skills outside of the device matter, you will have to choose strong contenders inside the game too. So, choosing the right Pokemon supporting your team's strength is very important when you want to win a competitive game. We have just the thing to help you create the strongest team: A Pokemon Unite Tier List!
The below list was as suggested by a popular Youtube creator, aDrive, and two of his esports team members. So, we are listing the tiers here for your convenience. Use this to create a powerful team of Pokemon Unite!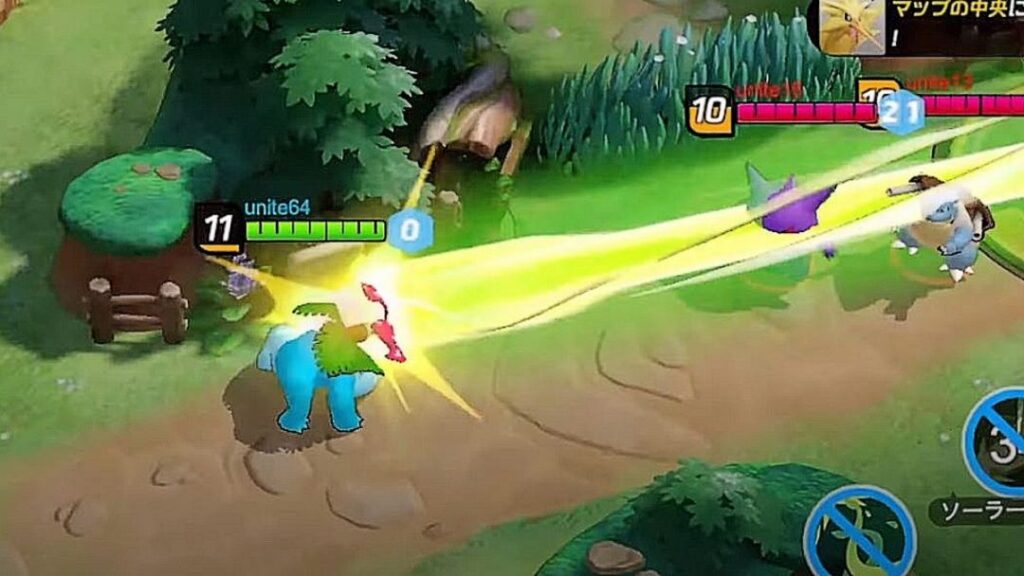 Pokemon Unite Tier List for October 2021
The following tier list includes all the most recently added Pokemons.  It includes Sylveon as well. Have a look at it and choose according to your strengths!
Also Read: Pokemon Unite All Symbols list with their meanings
The S category
Lucario: All-rounder, One of the most powerful Pokemons available in Unite
Venusaur: Attacker, One of the most powerful, High and long-range damage
Sylveon: Ranged Attacker, Fairy-type, One of the newest and best Pokemons
The A+ category
Talonflame: Speedster, Can confuse enemies and fly through walls
Blissey: Excellent Supporter, Supporting Unite Move
Eldegoss: Great Supporter, Amazing sustainability, provides speed abilities to allies
Zeraora: Speedster, Dash & Attack moves
Blastoise: Good Ranged Defender, High HP
The A category
Snorlax: Premier Defender, Incredible Power, Lot of Sustainibility
Cinderace: Ranged Attacker, High speed and damage of attack
Greninja: Ranged Attacker
Wigglytuff: Melee Supporter
Cramorant: Ranged Attacker
The B+ category
Mime: Melee Supporter
Charizard: Melee All-rounder
Crustle: Melee Defender
Mamoswine: Melee Defender, Power resembles that of Snorlax
Alolan Ninetales: Ranged Attacker
Absol: Melee Speedster
The B category
Machamp: Melee All-rounder
Pikachu: Ranged Attacker, Not powerful enough
Gengar: Melee Speedster
The C category
Gardevoir: Considered the worst in Pokemon Unite
Slowbro: Ranged Defender, Not fast enough
Garchomp: Melee All-rounder, Weak early-game
Check out the final tier chart of the Pokemons of Unite.
Hope this tier list helped you out!