After having reports of many players facing this error code 65538 in Call of Duty Warzone, we are going to be discussing what the error is and provide you with some potential fixes. Here's everything you need to know.
COD Warzone: Error code 65538
The COD franchise is one of the most popular video game series. However, despite being a giant in the gaming industry, it still suffers from minor error codes that tend to frustrate the player base. Be it memory errors like 19-181 and 19-1793 or error code 65538, nobody likes to face these when all they want is to play a match with their friends after a long day at work/school.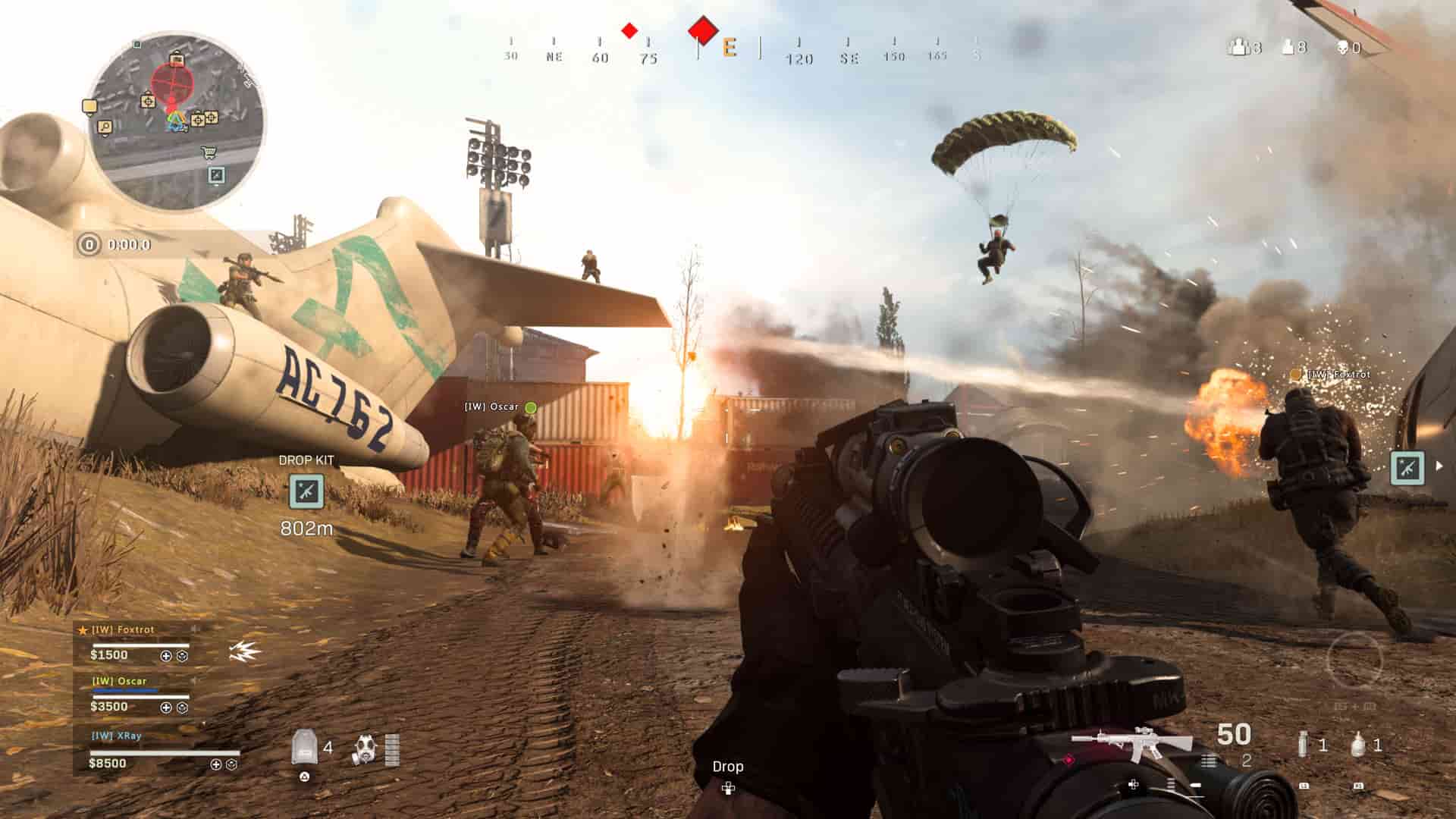 So, it has been reported that because of this error code 65538, when players try to search for a match, they get kicked out of the game. Some receive this dreadful message that says: "UNABLE TO ACCESS ONLINE SERVICES". Players are facing this error usually after an update, and most of the time, surprisingly the error just ends up fixing itself. However, we hope that the devs will look into this error code and work on a fix asap such that it doesn't affect players when a major update or a new season is released.
Well, if this error persists on your system, you might be thinking about how to fix it, right? So, continue reading to view all the potential solutions.
COD Warzone Error Code 65538 fixed
Error code 65538 basically cuts off all the online services of the game and this might happen due to the following reasons:
Internet Issues
Activision Servers are not working
You've been banned
Pending Update
Wrong timezone on your PC or console.
So, to remove the possibility of facing this error code, here are the potential fixes.
Check your Internet
Make sure that you have a stable internet connection before launching the game. If you are using wifi, try switching to a wired connection. However, if your internet connection is fine and the game's still not working, the next solution might be helpful.
Check Activision servers
If Activision servers are down or getting a maintenance update, then your game might throw this error.
So, if you are facing this error, check the status of Activision servers using this link and then wait for it to go back online.
Check for Pending Updates
If you have a pending update of COD Warzone, then this error might occur. Most of the time, updates are automatically downloaded and installed, but it is still worth checking if there are any pending updates. If you do, download and install them and then restart your game. After this, your game should work just fine.
Check for faulty timezone settings
If you have been using a VPN to access online services that aren't available in your region, this might be the cause of this error. So, it is time to change your account as on PlayStation and Windows, the only way you can change your region is by creating a new account. But, if you are on an Xbox, you can change your location by visiting the "Language and Location" setting in the System menu which might fix the error.
Note: 
It has been seen that there are multiple reports of an overwhelming increase in the number of hackers in-game. For more info, visit here. So, if you have been banned by Activision for basically trying unfair means to win, then all you can do is wait for Activision to reconsider your suspension or even raise a support ticket on the official Activision support page.